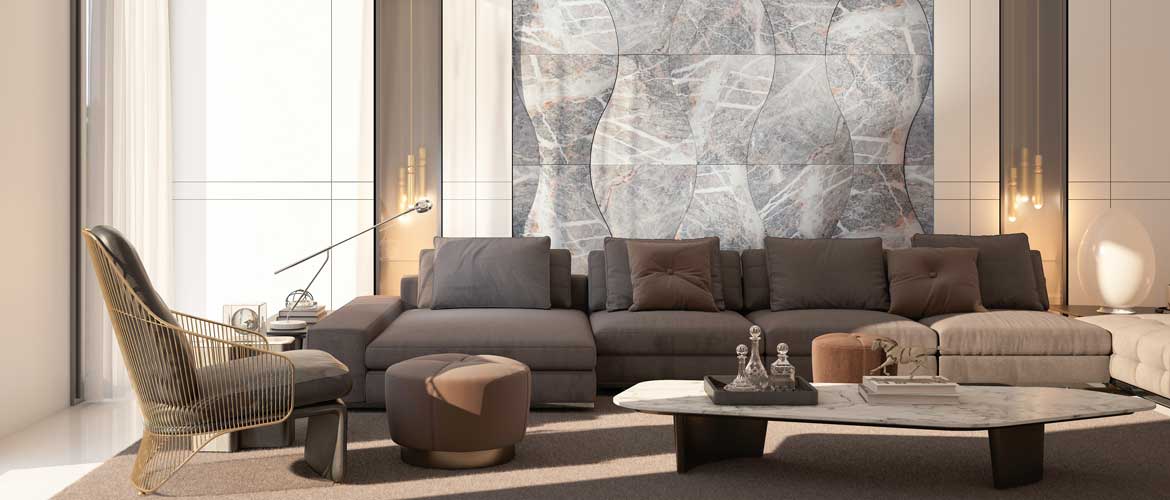 Thanks to constant stylistic and technological research in the world of design, Margraf can now shape marble using futuristic, cutting-edge CNC machinery. This has led to the creation of a new collection of decorative 3D wall coverings that are steeped in metamorphic appeal.
Marble was born long before the first humans. Over the centuries, it has become a timeless means of expression for art, constructions and daily life. When skilfully quarried and shaped by human ingenuity, it is a material that can be used to create not only spaces of extraordinary beauty but also sophisticated atmospheres that add a unique touch to public places and private homes.
The new Margraf collection of 3D coverings is inspired by fresh, contemporary trends. The following options are available: Bianco Carrara, Bianco Siberia, Crema Nuova, Fior di Pesco Carnico (the trademark Margraf marble, the world's only quarry of which is owned by the Vicenza-based company) Jolie Grey and Lipica Fiorito.
There is a broad range of textures on offer: Onda, Clessidra, Scanalata, Dune, and Wing 1, 2 and 3. They come with an exclusive, shining polished finish or a matt honed finish. The extremely limited thickness – starting from just 3 cm – is very beneficial because it makes transportation easier and means that the coverings can be attached to walls using simple marble glue, with no need for special anchorage systems.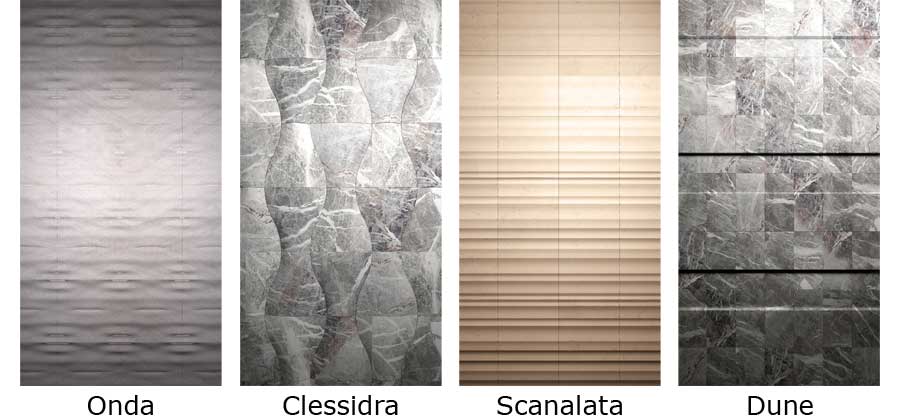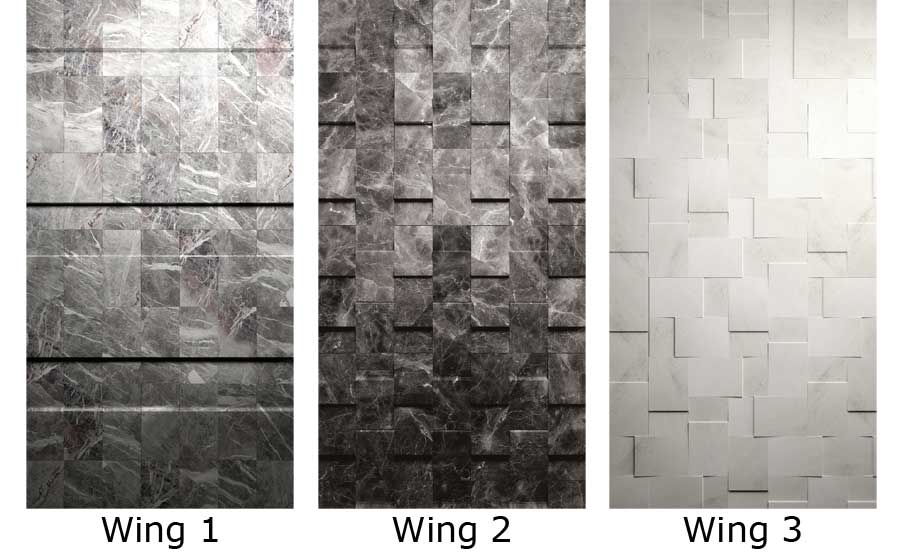 The coverings create a remarkable blend of shapes and chiaroscuro effects in their chosen settings. Walls are transformed from simple vertical constructions that divide rooms or hold up buildings into blank canvases that can be customized and enhanced by unique natural materials, which encapsulate the essence of nature and its slow evolution over the centuries.
Sizes
•    Onda _ 60×60 cm, thickness 3 cm
•    Clessidra _ 60×60 cm, thickness 3 cm
•    Scanalata _ 60×60 cm, thickness 3 cm
•    Dune _ 60×60 cm, thickness 3 cm
•    Wing 1, 2 and 3 _ 60×60 cm, thickness 3 cm (the three Wing options have the same texture but different layouts).
Marble selection
•    Bianco Carrara
•    Bianco Siberia
•    Crema Nuova
•    Fior di Pesco Carnico
•    Jolie Grey
•    Lipica Fiorito
Finishes
•    Polished
•    Honed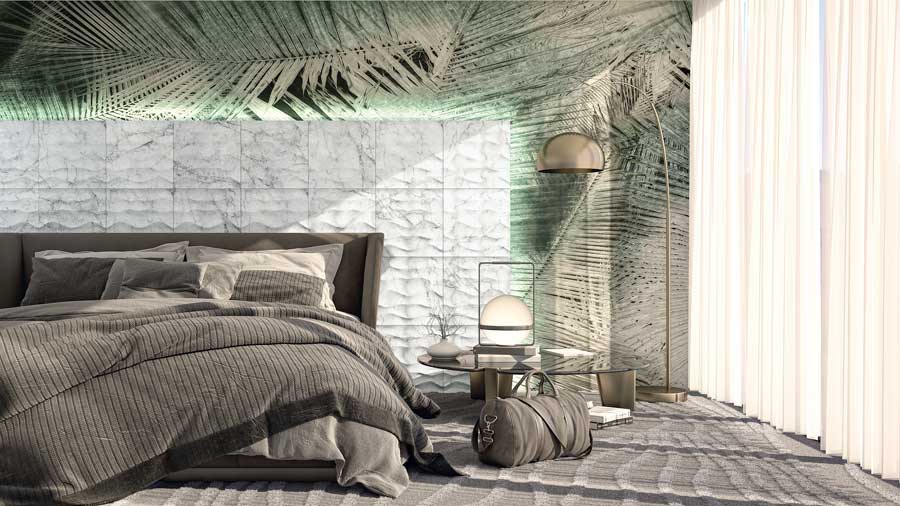 About Margraf
Margraf's story (former Industria Marmi Vicentini) started in Chiampo (province of Vicenza) in 1906. Since its early start, the company devoted to accurate research work and development of new technologies, working in tight collaboration with famous international architects. Today, after more than a century, Margraf is a leading, world stakeholder in this field. Among many other pluses, Margraf owes its worldwide established reputation to its skilful extraction of marble and the ability to transform it into finished, polished slabs or tiny tiles and to provide a huge array of precious materials and excellent products for building construction and architecture (from the cladding of inner and external walls, to interior design items, to bathroom and kitchen decoration). On top of all this, Margraf ensures extensive environmental compliance investing any efforts to minimize any possible kind of environmental impact. This includes the use of cutting-edge technologies, the implementation of landscape recovery and energy saving practices, as well as the exploitation of renewable resources. Margraf is a perfect merging of past and present forming a first-class enterprise eagerly turned to the future.
www.margraf.it
www.facebook.com/margraf.industriamarmivicentini
#twitter @margrafspa
Press Office and PR:
Gagliardi & Partners
For more information Nicolò Soranzo