Conversion of a listed commercial building into a hotel
In the heart of Berlin's Mitte district, a Wilhelminian-style tenement building erected in 1873 was converted into a modern design hotel in close cooperation with the monument protection authorities. The brickwork building with wooden beam ceilings and wooden rafter roof is part of the listed building ensemble Spandauer Vorstadt.
In the upper floors and the ground floor 93 hotel rooms were built. Gastronomy and commercial units were planned in the ground floor of the front building.
Access to the hotel lobby is from Friedrichstraße via the courtyard entrance. The reception area, the breakfast area and the hotel bar are located in the basement. For this purpose, the inner courtyard of the building complex was provided with a cellar and the adjacent cellar rooms were lowered accordingly.
Access is via a newly erected, fully glazed pavilion with aluminium façade construction and bronze-coloured anodised cover shells.
The existing building has three stairwells.The main staircase was preserved, but equipped with new, non-combustible reinforced concrete staircases. The second staircase in the front building was removed and completely rebuilt. The third stairwell was retained in the existing building.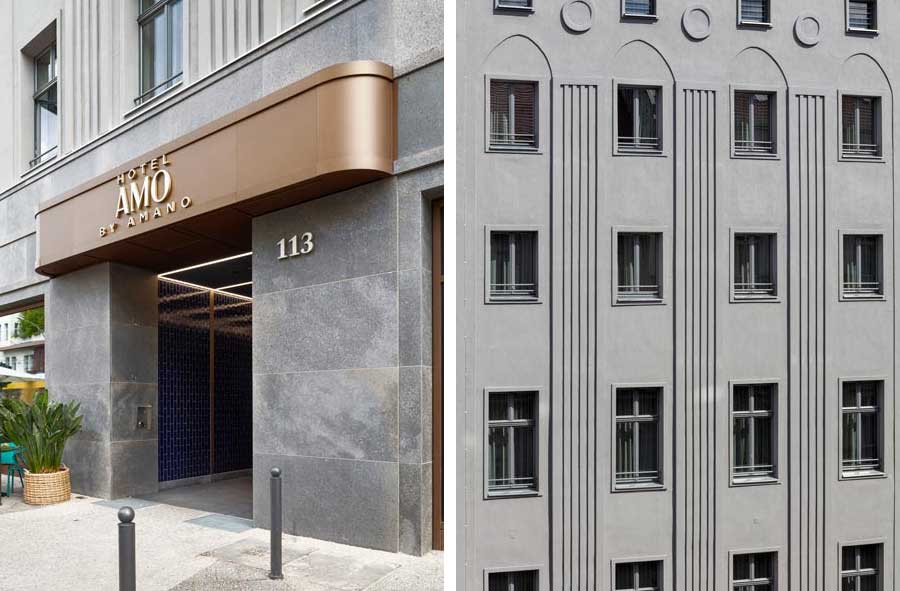 The façade was redesigned: The structure with cannelurs, round arches and a top coating of smooth plaster blends harmoniously into the historic buildings of the quarter in terms of colour and style. In the ground floor zone, the building was faced with natural stone from Kohlplatter Muschelkalk.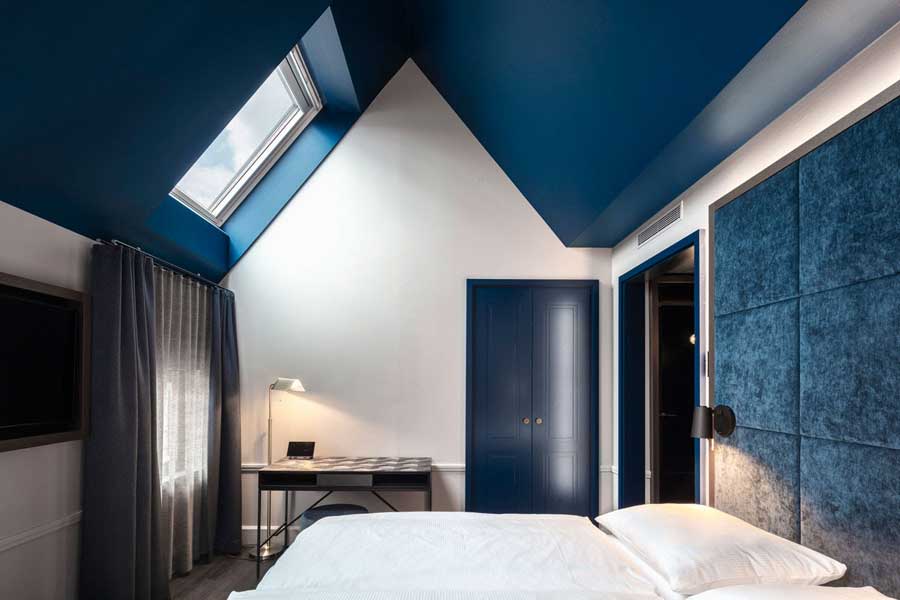 As part of the conversion measures, all publicly accessible areas in the building were made barrier-free, ten rooms are mostly barrier-free, three of them unrestricted.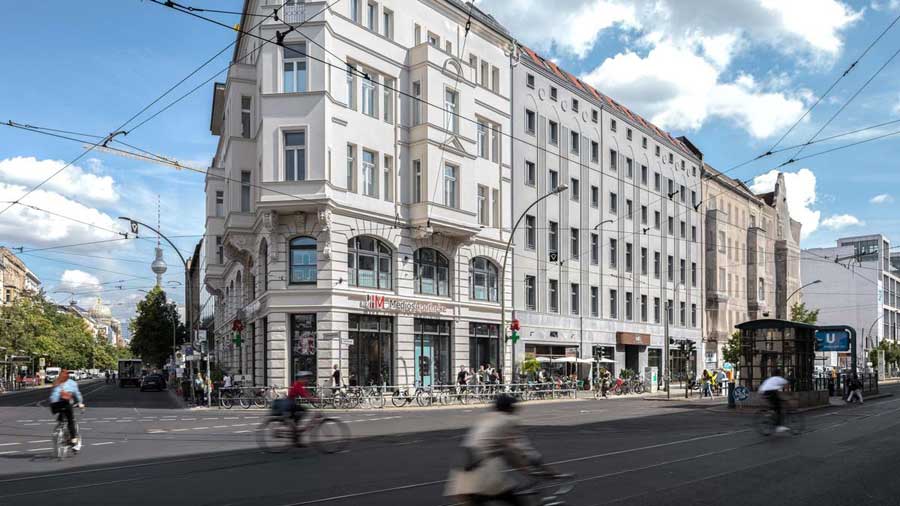 Interior
ST Design
Photographer
Klemens Renner
Data sheet
Managing Director
Sergei Tchoban Dipl.-Ing. Architect BDA
Ekkehard Voss Dipl.-Ing. Architect BDA
Associated partners Hamburg
Frank Focke, Christoph Klüsserath, Dierk Schafmeyer
Associated and project partners Berlin
Philipp Bauer, Axel Binder, Martin Krebes, Stephan Lohre, Frederik-Sebastian Scholz
Associated partner Dresden
Jörg Rudloff
Press contact
Carsten Schneider
schneider@tchobanvoss.de
Press info:
TCHOBAN VOSS Architekten
berlin@tchobanvoss.de