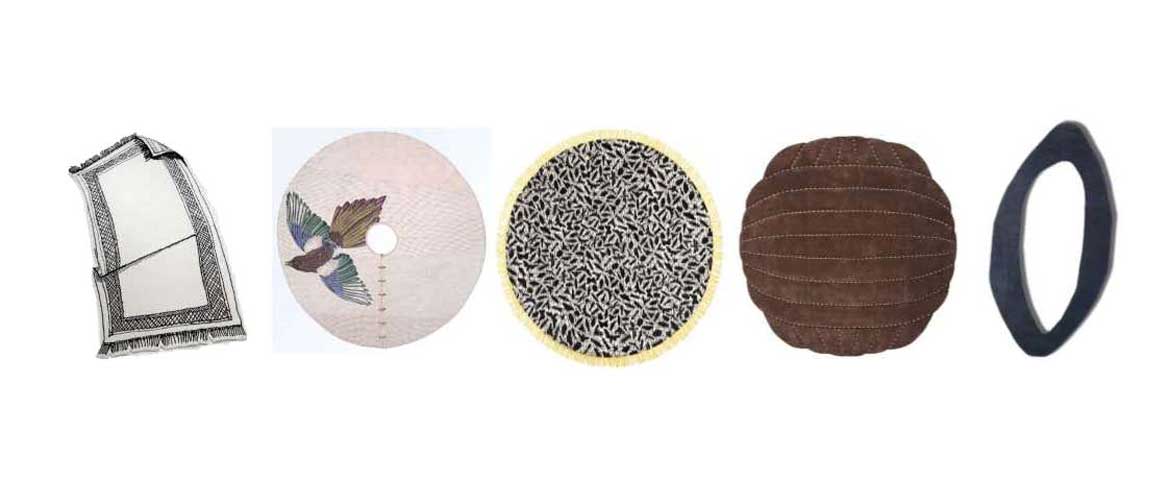 Durante la 70 edición de la Semana del Diseño de Estocolmo (4-8 de Febrero 2020), NODUS ha presentado, en el Instituto de Cultura Italiana C.M. Lerici, una selección de 5 alfombras que representan perfectamente la fusión entre el diseño del norte de Europa y la excelencia italiana en la gestión del diseño, enfatizando las influencias creativas mutuas.
Las alfombras – Shade de Front Design, Migration Gazza de Formafantasma, Insects de Studio Job, Padded 2 de Färg&Blanche y Dream Island de Luca Nichetto – han sido emparejadas con unos muebles originales de Gio Ponti, de propiedad del Instituto de Cultura Italiana C.M. Lerici, creando unos pequeños salones de alto diseño.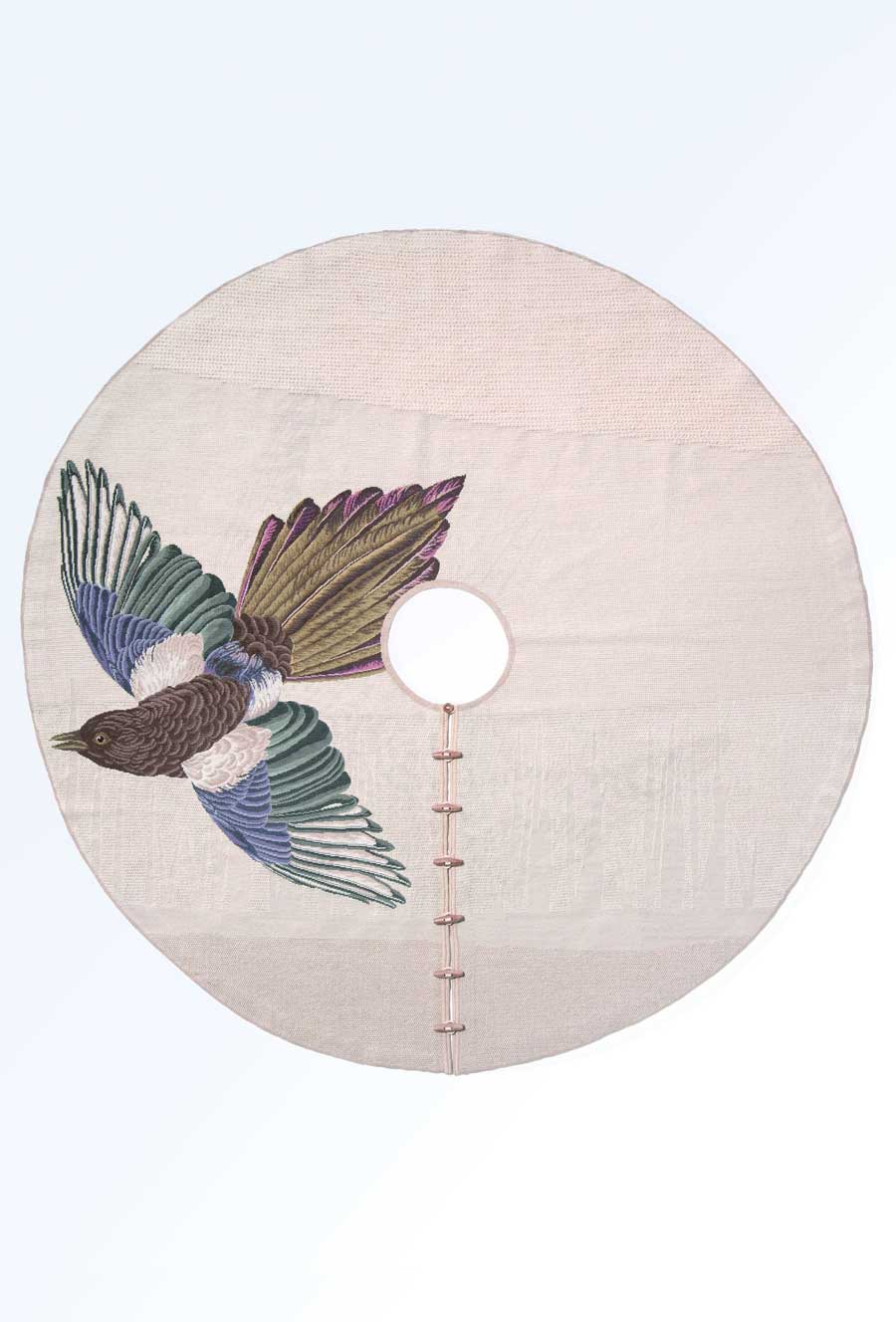 Shade.
"The Shade rug is a hand drawn carpet, that takes its shape like a materialized illustration on the floor."
Front Design.
Shade
Pile height: 10 mm.
Dimensions: 300 x 170 cm (can be made in any dimension).
Delivery time from order: 2 months.
Insects.
"Originally designed in 2003, the humorous and cartoonish 'Insects' pattern by Studio Job has been applied to a number of products and projects, including tea towels, fashion, jewelry, upholstery, pillows, wallpaper, tiles, cups, car wrapping and bronze reliefs. For the first time the iconic pattern is now presented as an ironic rug. Not just any rug, the softest, fluffiest, hand-knotted rug.
There is no need to wear your shoes when standing on these insects."
Insects
Hand-knotted rug in wool.
Knots/Inch: 200 Knots
Height of pile: 5 mm
Dimensions: Ø 220 cm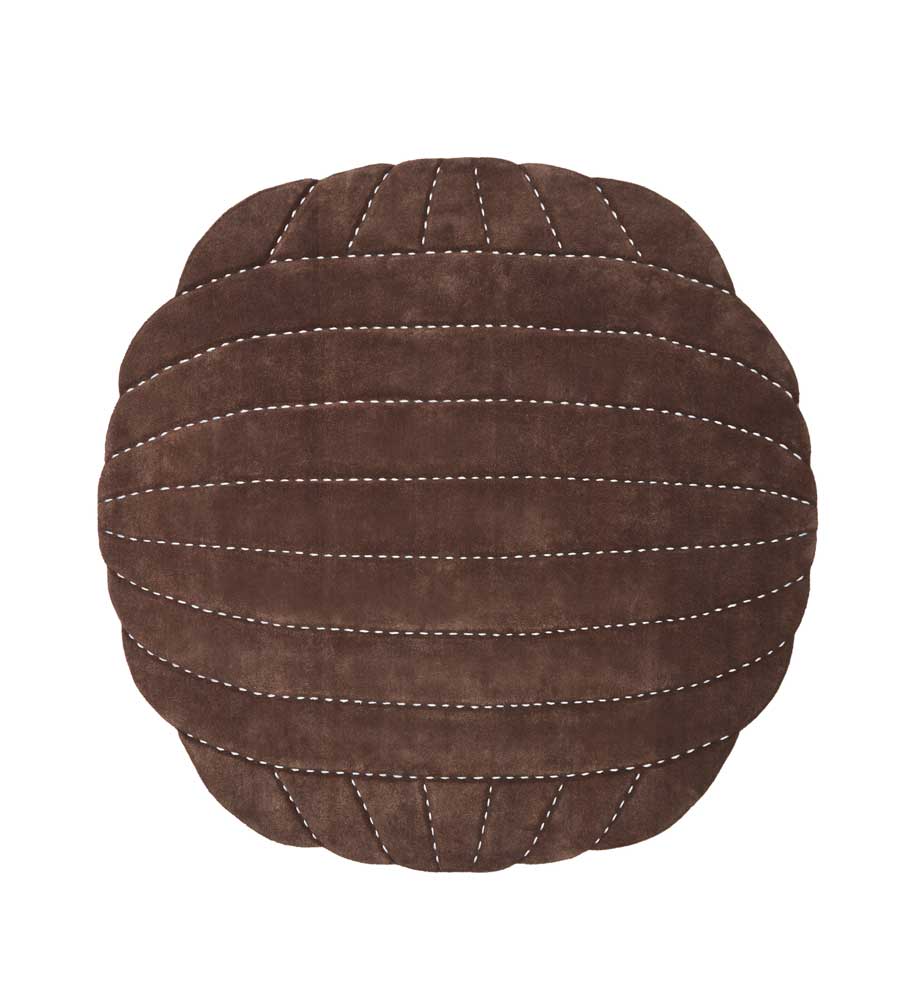 Padded.
"The Padded carpet comes in two shapes; the stitches allow to maintain the shape of the material and create a quilting effect.
We wanted to have this play with volumes, like when we make furniture and the stitch creates a tension, pressing down the textile in the padding and revealing blown up area.
We love to experiment with material… in our studio we have a large workshop where we can work hands on and make prototypes.
Textiles have always been one of the materials we love the most to experiment with, it comes from our interest both in the craft of tailoring and fashion in general.
At the beginning textile is a flat surface, but then when you begin to manipulate it, it takes form though stitching; quilting and volumes begin to take shape… and that is fascinating.
During the years we also have been experimenting with what we call extreme stitching, using other flat material that is normally not made for it, like wood and metal. We have been pushing the boundaries of what is possible to make with stitches in an industrial way."
Färg & Blanche.
Padded
Carpet in wool, hand-tufted and stitched
Pile height: 12 mm.
Diameter: 250 cm.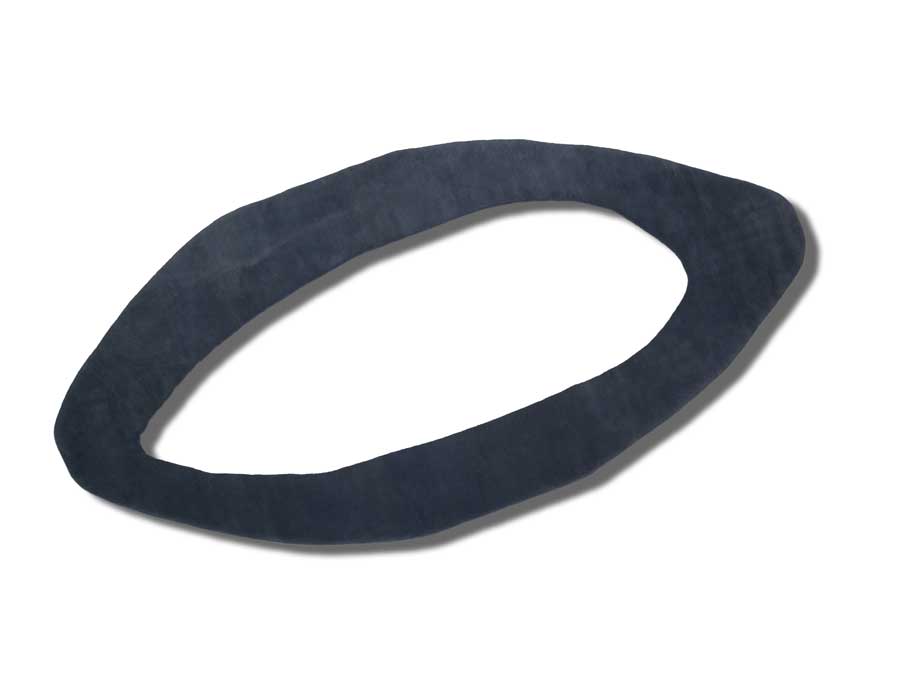 Dream Island.
Made to order rug in Tibetan highland wool mixed with New Zealand wool, hand-knotted on a loom in Nepal. It can be made also in 100% silk or in 50% wool and 50% silk.
"Normally carpets go under the objects to highlight and emphasise them, so the concept here was to highlight the object through a delineated perimeter. As if we drew a line around it. A bit of a fun and provocative concept from Nichetto Studio!"
Luca Nichetto.
Dream Island
Quality: 100 knots per square inch.
Pile height: 10 mm.
Dimensions: 400 x 200 cm.
Delivery time: 3 months.
Información suministrada por:
Riccardo Spreafico | Di Palma Associati
www.dipalmassociati.com