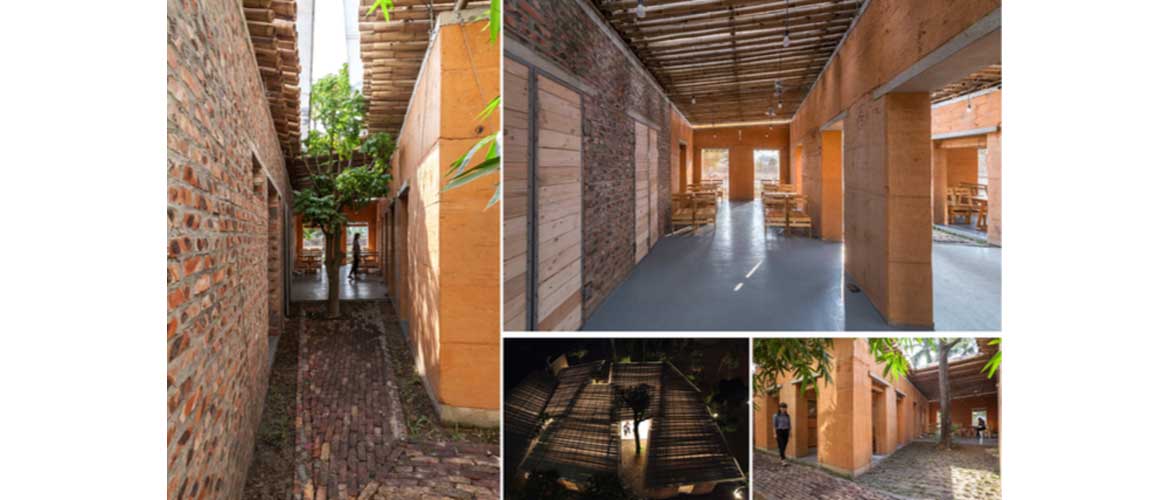 Results announced
The Antalya Branch of the Chamber of Architects of Turkey has announced the winners of the "The International Contextual Architecture Awards in memory of Architect Turgut Cansever".
Organised in cooperation with the Antalya Kepez Municipality and endorsed for the first time by the International Union of Architects (UIA), the Awards recognised proposals that exhibit original interpretations of Turkish Architect Turgut Cansever's design principles, such as respecting the architectural style of the region, promoting cultural continuity and celebrating local identity in a globalised world.
The international jury, consisting of Ian Ritchie (UK), Antonio Riverso (Italy), Süha Özkan (Turkey), C. Abdi Güzer (Turkey) and UIA Representative Martin Drahovsky (Slovakia), met in Antalya on 10 February 2020 to evaluate 34 entries of which 14 were international.
Romi Khosla (India) won the Turgut Cansever Grand Prix in recognition of his lifelong commitment to sustainable contemporary built environments. Founder of GRUP (Group for Rural and Urban Planning) in Delhi, India, and author of numerous large, institutional complexes as well as small, community-based rural projects, Mr. Khosla's recent work includes developmental and revitalisation projects for the United Nations Development Programme (UNDP) in Central Asia, Tibet, and Egypt, and for the Government of India in the Himalayan belt.
The Turgut Cansever International Award for an international project was awarded to "Friendly space in suffocating urban areas" by Doan Thanh Ha from Vietnam. According to the jury, the project reflects the essence of Turgut Cansever's legacy: «to bring together as a whole the aspirations of the architect to serve the community, drawing upon tradition».
The jury awarded two honourable mentions. The first was "Café UFO" by M. Kamisha Padmapani (Sri Lanka), a social urban project carried out intelligently and demonstrating a delight in form and materials. The second was Lucien Arkas Sanat Gelarisi ve Kutuphanesi (Lucien Arka Art Gallery) by Uğur Yildirim (Turkey), an art gallery exemplifying philanthropy and public commitment to contemporary architecture and art.
For the award recognizing an excellent project realised locally in the province of Antalya, Turkey, the jury selected Şakir Köse's project, "Yeniçeri Ahmed Ağa Konağ". The jury was impressed by the candidates' sensitivity to materials and tradition as well as by the excellent level of submissions.
UIA
Is an international non-governmental organisation based in Paris. Established in 1948, it is the only organisation representing architects across the globe working to unify architects, influence public policies on construction and development, and advance architecture in service to the needs of society.
Press info:
UIA
news@uia-architectes.org