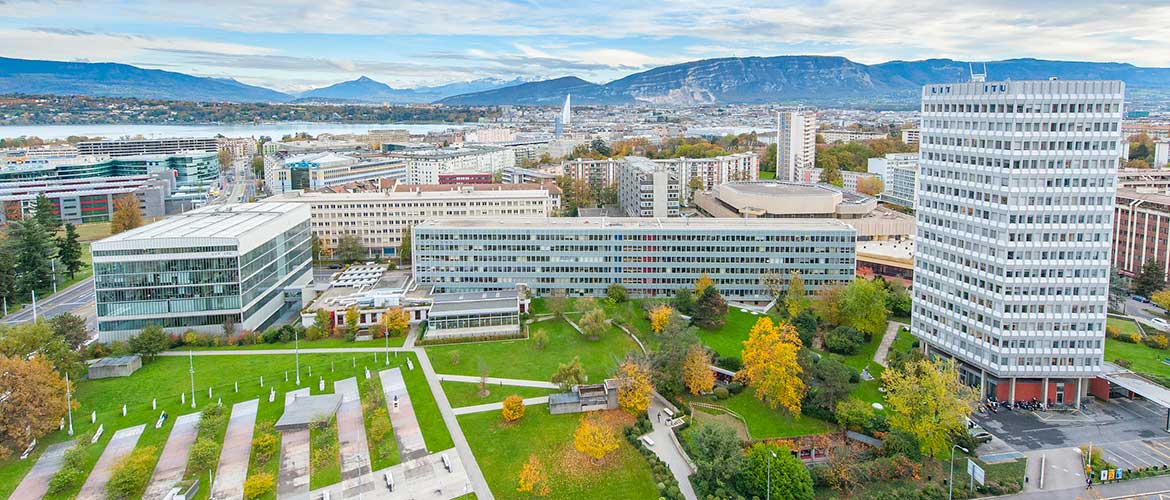 Four top architects selected by jury for their proposed designs of new ITU headquarters
Geneva, 23 November 2017 – The jury appointed to judge the international architectural competition for the new headquarters building of the International Telecommunication Union (ITU) in Place des Nations, Geneva, has named the top four architects selected.
The selected four laureates are, in order:
Christian Dupraz architects, Switzerland
Mads Mandrup Hansen, Denmark
Romain Ecorchard, France
Jean-Pierre Dürig, Switzerland
Of the total of 74 entries from all over the world, these four were assessed by the jury to best comply with ITU's requirements for a smart, sustainable building using the latest technology, self contained, future proofed, and adaptable to the introduction of flexible working procedures – while providing a light, modern and inspiring environment for ITU staff and delegates.
ITU Secretary-General, Houlin Zhao, said: "ITU is delighted with the worldwide interest in this competition, and the quality of the entries, which represented innovative smart and sustainable designs. I thank all those who entered the competition and congratulate the four laureates for their selection by the expert jury. ITU is grateful for the extensive collaboration and help given by the Swiss Confederation and the Canton of Geneva."
The international jury was chaired by Dr Hassan Radoine, Director of the National School of Architecture in Morocco, and was composed of independent architects as well as representatives of ITU and the government of Switzerland. The jury convened in two session during June and July 2017.
A ceremony to award the prizes to the four laureates will be arranged at ITU in Geneva at the end of January 2018, when all four designs will be exhibited to the public.
Construction will start on the new building in 2020, with the opening towards the end of 2023.
More information about the ITU headquarters juried architectural competition available here.
About ITU
ITU is the leading United Nations agency for information and communication technologies (ICTs), driving innovation in ICTs together with 193 Member States and a membership of nearly 800 private sector entities and academic institutions. Established over 150 years ago in 1865, ITU is the intergovernmental body responsible for coordinating the shared global use of the radio spectrum, promoting international cooperation in assigning satellite orbits, improving communication infrastructure in the developing world, and establishing the worldwide standards that foster seamless interconnection of a vast range of communications systems. From broadband networks to cutting-edge wireless technologies, aeronautical and maritime navigation, radio astronomy, oceanographic and satellite-based earth monitoring as well as converging fixed-mobile phone, Internet and broadcasting technologies, ITU is committed to connecting the world.
www.itu.int
Media contacts:
Jennifer Ferguson-Mitchell
ITU Senior Media and Communications Officer
Tel: +41 22 730 5469
Mobile: +41 79 337 4615
E-mail: jennifer.ferguson-mitchell@itu.int​
Peter Ransome
​Head, Facilities Management, ITU
Tel: +41 22 730 5004
E-mail: peter.ransome@itu.int