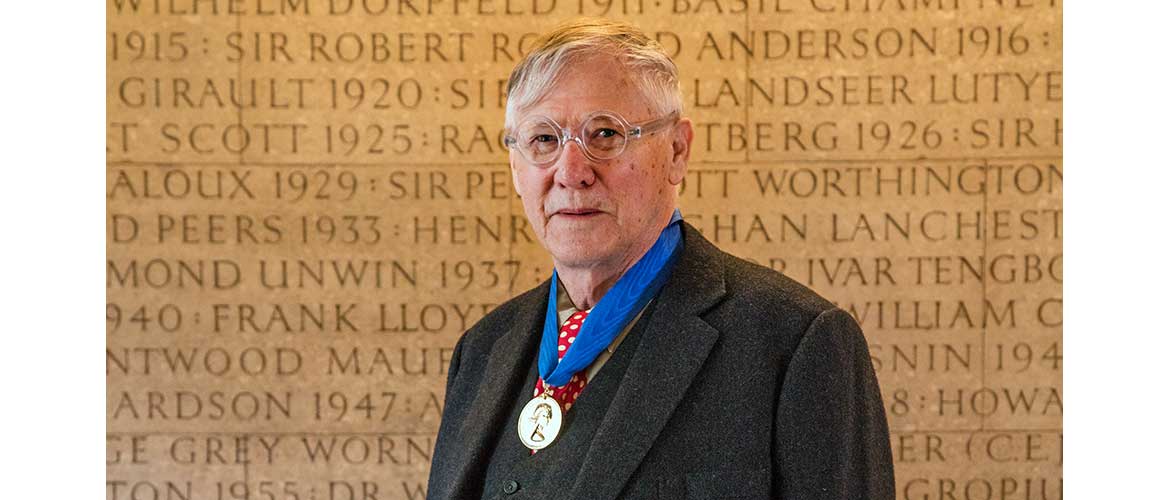 – UK's highest honour for architecture is approved personally by Her Majesty The Queen
– Grimshaw is best known for his Modernist public buildings and large-scale infrastructure projects including the Eden Project and the International Terminal at London's Waterloo station
Sir Nicholas Grimshaw was awarded the 2019 Royal Gold Medal, the UK's highest honour for architecture, at a special ceremony at the Royal Institute of British Architects (RIBA) this evening (14 February 2019).
Presented by the RIBA in recognition of a lifetime's work, the Royal Gold Medal is approved personally by Her Majesty The Queen and is given to a person or group of people who have had a significant influence 'either directly or indirectly on the advancement of architecture'.
Playing a leading role in British architecture for more than half a century, Nicholas Grimshaw is arguably best-known for the landmark International Terminal at London's Waterloo station and the visionary Eden Project in Cornwall.
Coinciding with the presentation of the Royal Gold Medal, the RIBA has opened a free exhibition charting the story of Sir Nicholas Grimshaw's career from the 1960s to the present day.
Exhibition: 'EVOLUTION' BY SIR NICHOLAS GRIMSHAW
14 February to 9 March 2019, Free entry
RIBA, 66 Portland Place, London W1B 1AD
This special exhibition explores Sir Nicholas Grimshaw's remarkable oeuvre through seminal works including Waterloo International Terminal and the Eden Project. With exclusive drawings, models and film, it celebrates the evolution of his career and practice over five decades.
The Royal Gold Medal 2019 programme of events is sponsored by Arper.
Sir Nicholas Grimshaw
Sir Nicholas Grimshaw graduated with Honours from the Architectural Association in 1965; he immediately started in practice and won many awards for his early work. Notable buildings include International Terminal Waterloo, the British Pavilion Expo '92 in Seville, and the Eden Project. In 1980, Grimshaw Architects was formed and now has over 600 people employed in eight studios worldwide. Sir Nicholas was elected to the Royal Academy of Arts in 1994 and was its President from 2004 to 2011. He has lectured in 23 countries and Grimshaw Architects has now won over 200 awards internationally. He continues to lead the partnership as Chairman.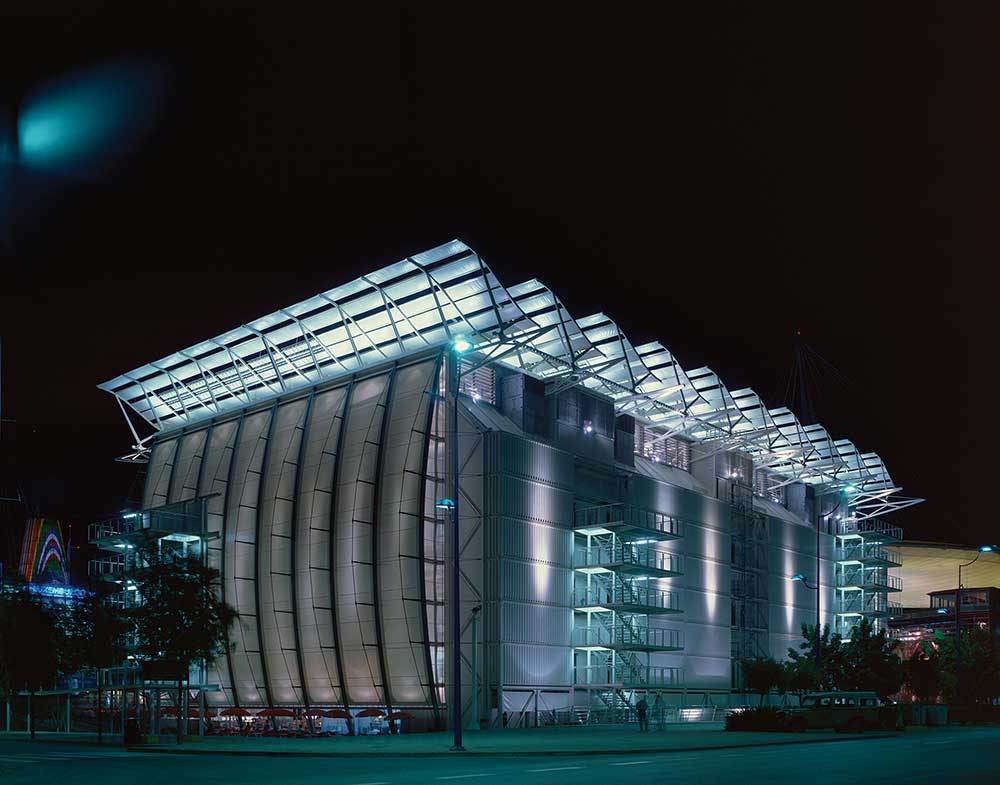 British Pavilion Expo '92 in Seville_ + Jo Reid & John Peck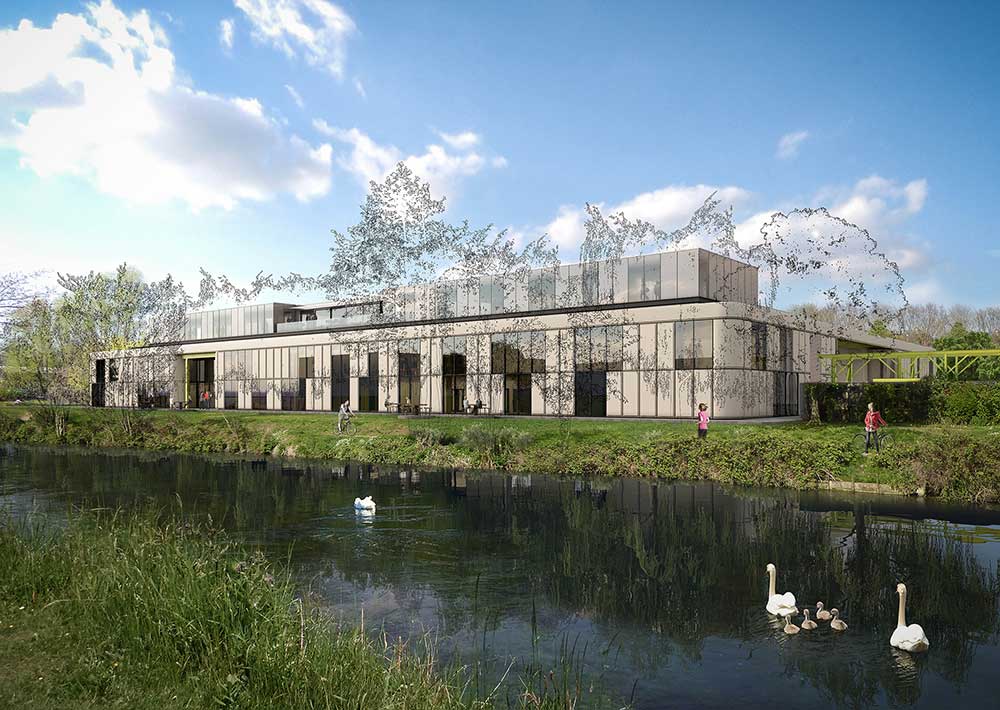 Bath Spa School of Art & Design (formerly the Herman Miller factory, also designed by Nicholas Grimshaw)
International Terminal Waterloo_ + Jo Reid & John Peck
Pulkovo Airport in St Petersburg_+ Yuri Molodkovets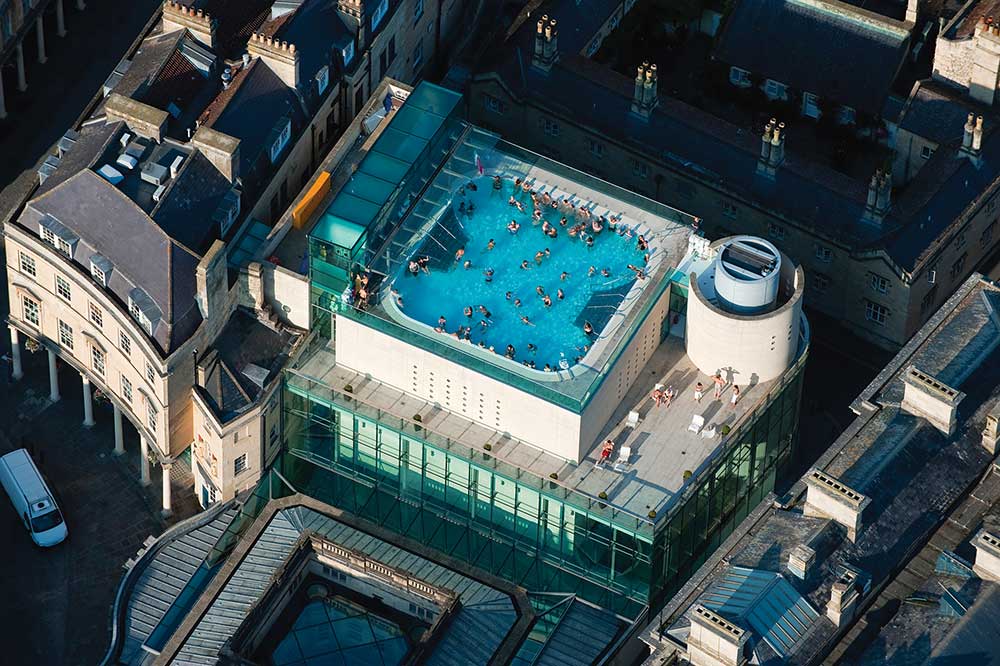 Thermae Bath Spa _+ Jason Hawkes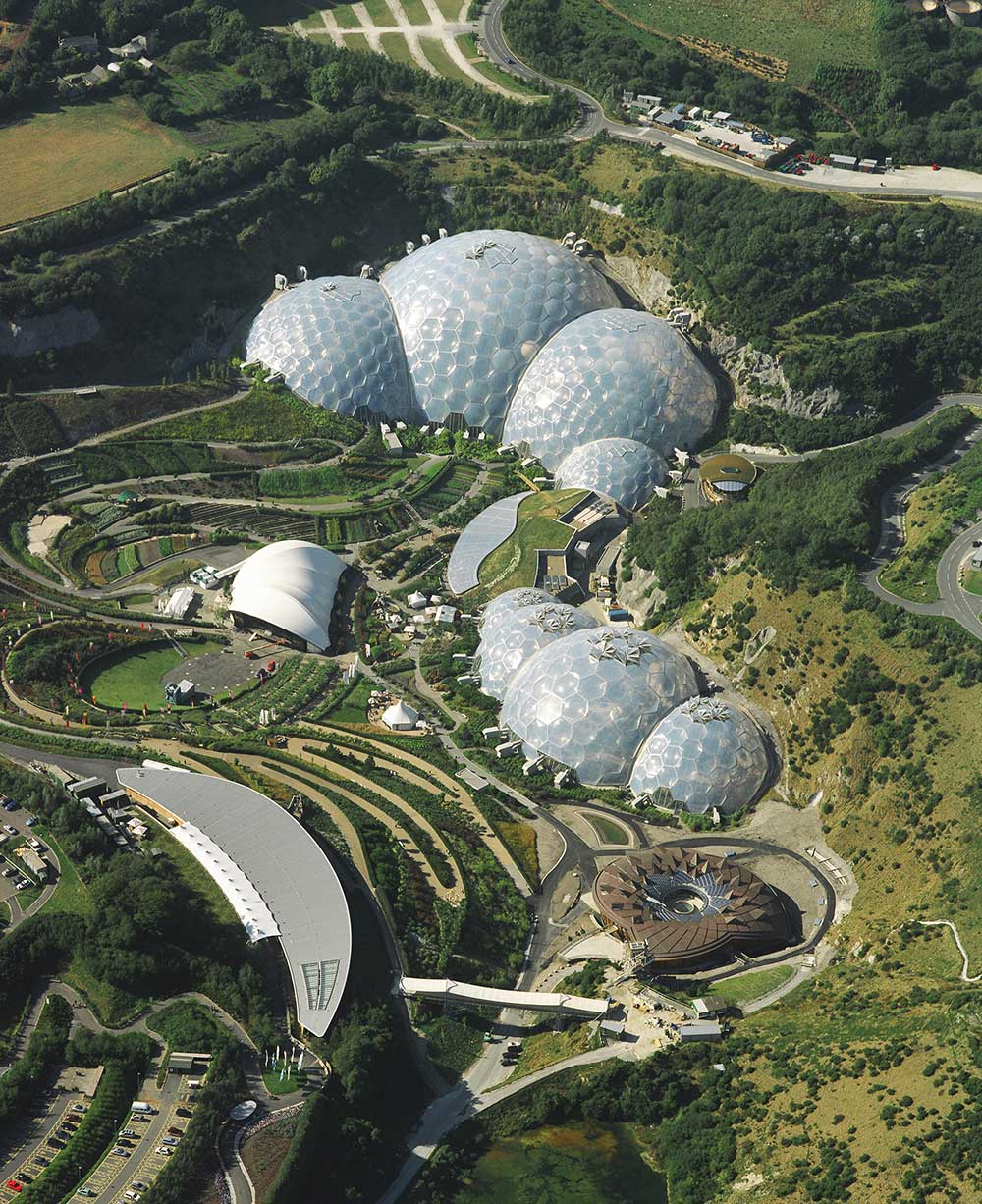 The Eden Project in Cornwall_ + Sealand Aerial Photography
Información enviada por:
Elise Neve
Elise.Neve@riba.org