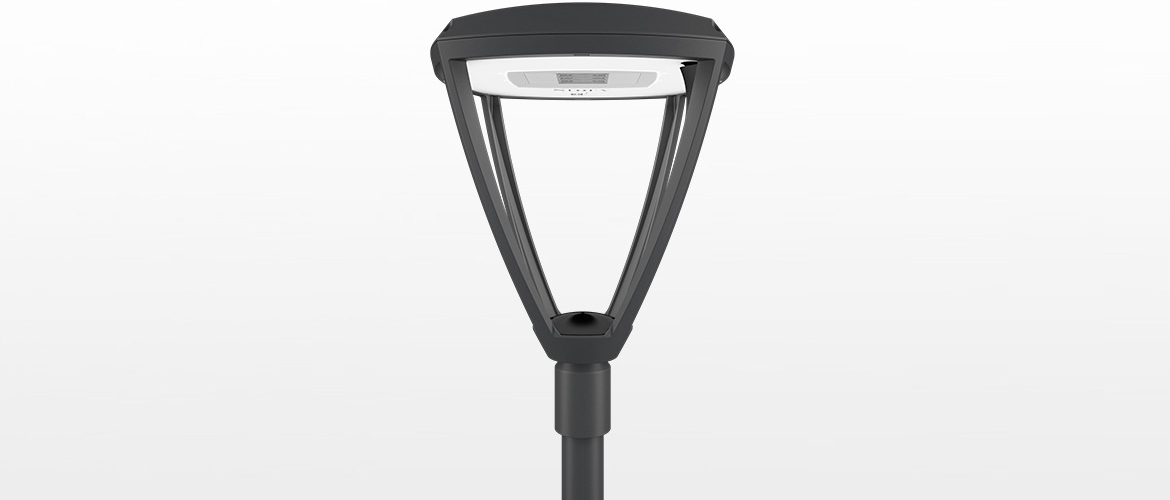 Mechanical Characteristics
•    Fixing, canopy and body in die-cast aluminium UNI EN1706 powder coated.
•    Silicone gasket.
•    Screen in satinized flat tempered glass thickness 5mm.
•    Installations:
TP: post top installation ø60 (ø76mm optional)
S: suspended installation on brackets 1/2" gas
•    Optical unit 99.85% aluminium with a surface finish in 99.95% with vacuum-sealed deposition. Aluminium grade class A+ (DIN EN 16268).
•    Removable optical and gear tray compartment. Opening wiring harness and optical compartment with commonly used tools without sealed parts with adhesives.
•    Weight and dimensions:
STORY TP: 415x615x415 – 9kg
STORY S: 415x546x415 – 9kg
•    Protection degree IP66 | IK08
•    Powder coating graphite cod. 01
Corrosion protection: 1500hr saline fog ISO 9227.
Electrical Characteristics
•    Insulation class: I, II.
•    Power supply: 220-240V – 50/60Hz.
•    LED current:
Optic HYPER COMFORT 250mA | 350mA.
Optic TRIO 525mA | 700mA.
•    Power factor: > 0.9 (at full load, F, DA, DAC).
•    Mains connection: external connector IP66/68 for cables max section 2.5mm2
•    Overvoltage protection up to 10kV in common and differential mode.
Integrated SPD 10kV-10kA, type II, provided with LED signalling and thermal fuse for end-of-life load disconnection.
•    LED source lifetime:
Optic HYPER COMFORT > 100.000hr L80B10
Optic TRIO > 100.000hr L90B10
•    Available dimming options:
F: Fixed power not dimmable.
DA: Automatic dimming (virtual midnight) with default profile.
DAC: Custom DA profile.
FLC: Constant light flux.
PLM: Power line single point communication system.
WL: Wireless single point communication system.
DALI: Digital dimming interface DALI.
NEMA: Socket 7 pin (ANSI C136.41)
ZAGHA: Socket 4 pin (ZHAGA Book 18)
Available Optics
•    STU-M/ STU-S:Asymmetrical optic for street, urban and cycle-path lighting.
•    STE-M/ STE-S: Asymmetrical optic for suburban street lighting.
•    STW: Asymmetrical optic for wide urban and suburban road lighting, specific for wet asphalts.
•    S05: Asymmetrical optic for street, urban and green areas lighting.
•    SV: Asymmetrical optic for narrow urban streets or highway entrance/exit turns.
•    S: Roto-symmetrical optic for parking and urban areas.
•    HC-S: Hyper Comfort roto-symmetric optic for urban lighting and green areas.
•    HC-ST: Hyper Comfort asymmetrical optic for urban lighting and green areas.
Optical unit Characteristics
•    Modular optical system.
•    LED light source colour temperature: 4000K (3000K optional).
•    CRI: ≥70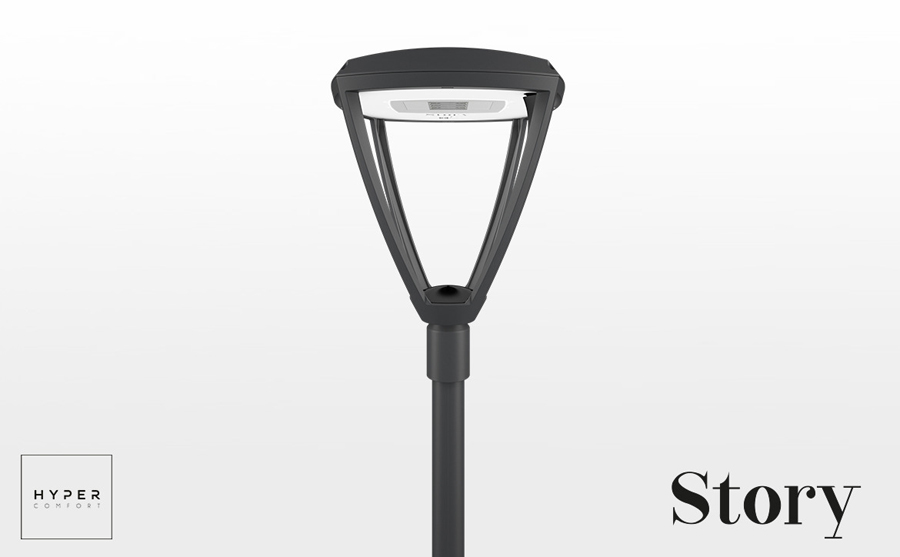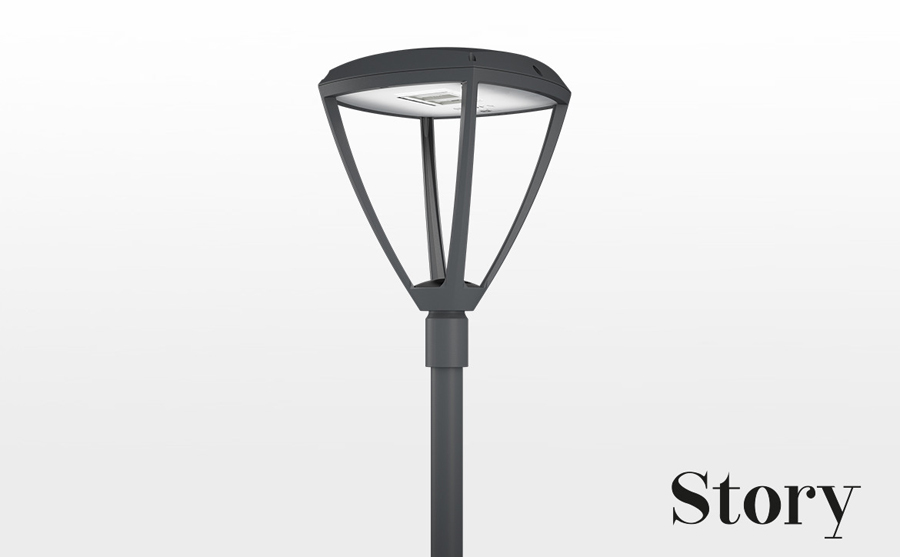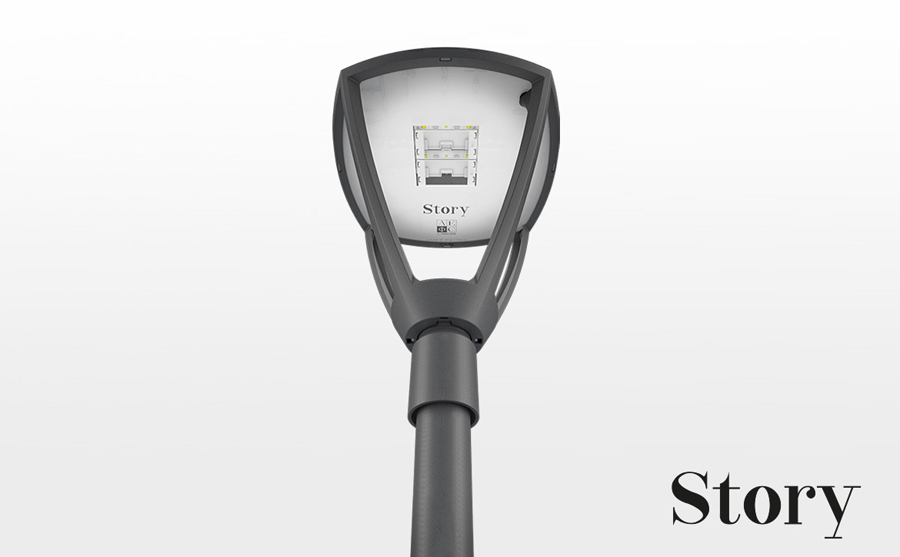 More information here
Press Info:
AEC ILLUMINAZIONE SRL
info@aecilluminazione.it