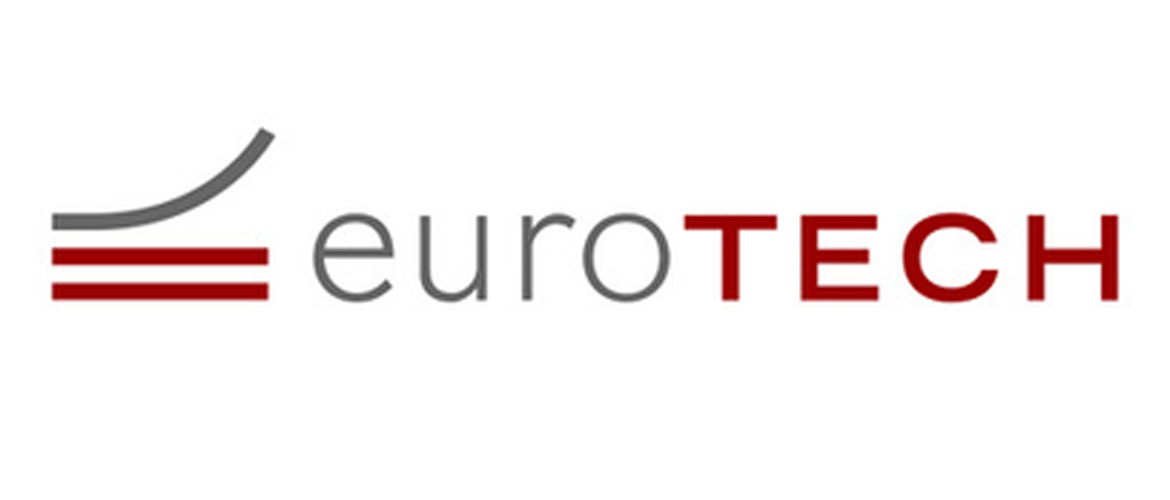 Horizontal panel handling in the narrowest of spaces: at the Blechexpo trade fair in Stuttgart, Germany, Eurotech will present the new lifting devices of the eT-Hover-panel series and two other novelties
Eurotech implements standardised and customised handling and transport solutions in the field of vacuum technology. With three brand new products, Eurotech will demonstrate its competence at the international trade fair for sheet metal processing, the Blechexpo, from November 5 to 8. In addition to a new eT-Hover-panel series lifting device for removal of narrow high-bay drawer racks, the vacuum specialist has expanded its product portfolio with other eT-Hover-modesty series lifting devices. Another focus of this year's Blechexpo will be the electronic handheld suction device, type Nemo, which will also be available for testing.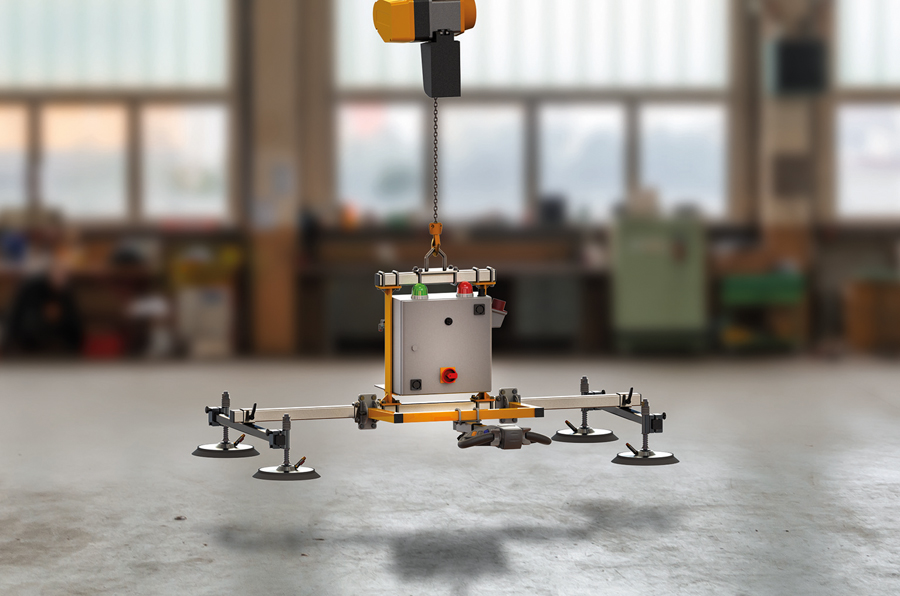 eT-Hover-panel for horizontal panel handling
Blechexpo visitors can see and test the new products and solutions, specialised for the sheet metal processing industry, in Hall 3, Booth 3412. The vacuum lifting devices of the eT-Hover family are used for lifting vacuum-sealed, flat loads, such as glass panes, sheet metal and plastic or wooden boards. The lifting devices of the eT-Hover-panel series start at a load capacity of 250 kg. Depending on the base frame and equipment, such as longitudinal cross beam and suction plate selection, a maximum load capacity of up to 4,000 kg can be achieved. As an extension of this series, a very flat version was designed for removal from narrow high-bay drawer racks. Things are made easier by a telescopic and swivelling handle with operating panel, which is also used in other models. The operating panel can be used to control all relevant processes if the user desires. A vacuum pump with an integrated non-return valve generates the vacuum. Devices of this design are currently available with a load capacity of 500 or 750 kg.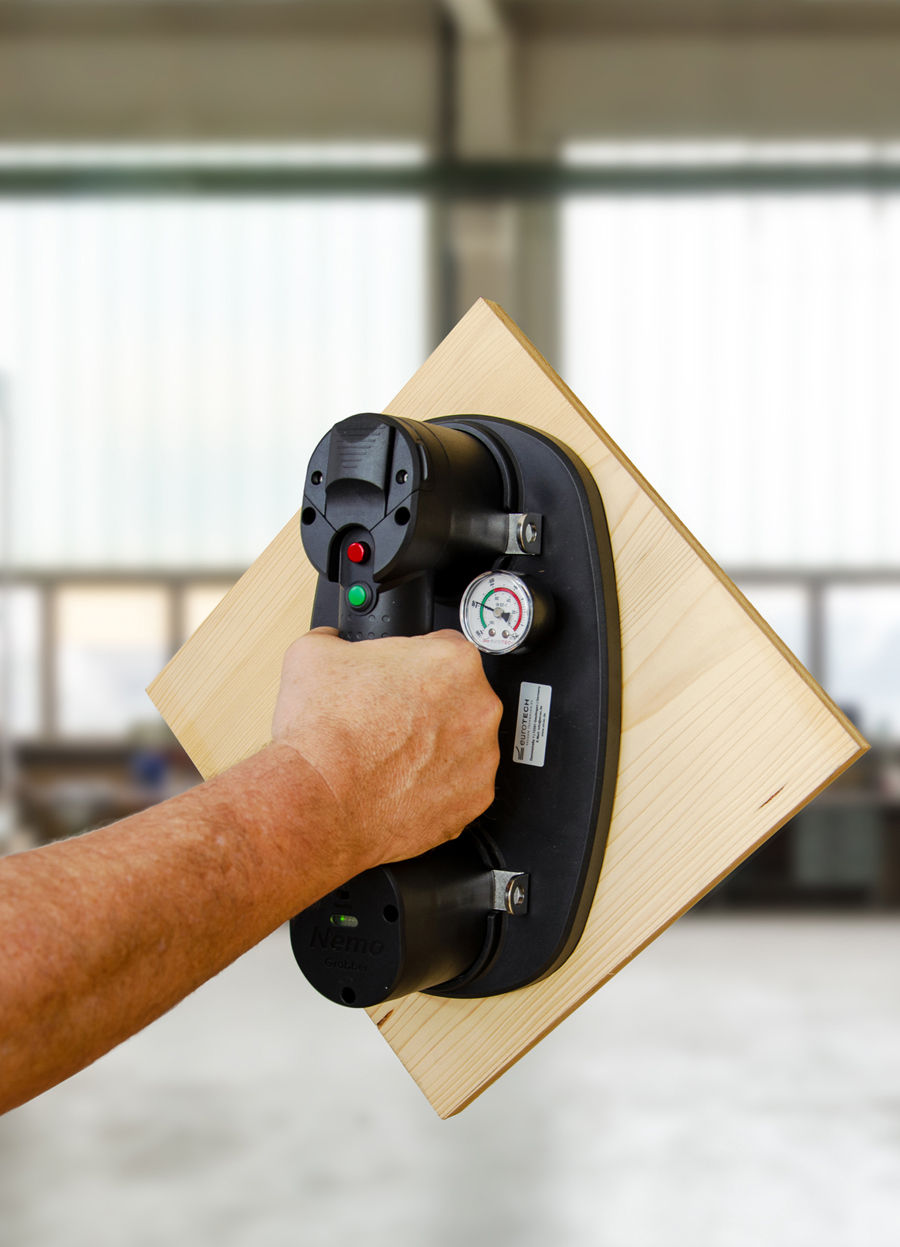 Electronic handheld suction device, type Nemo
The eT-Hover-modesty series lifting devices serve as an alternative to similar, more extensively equipped devices. Devices of this series are equipped with two handles for easy manoeuvring and positioning. Despite its simple design, it fulfills all required functions. The devices can be rotated pneumatically, but can optionally also be rotated manually. The new feature of this series is a version that pneumatically enables to swivel of the workpieces by 90°. Lifting devices of this series are operated entirely with compressed air; therefore an electrical connection is not necessary. Due to their compact design and vacuum generation by an ejector, these lifting devices have a very low dead weight.
The Nemo type electronic suction device, modified by Eurotech, is a mobile, electronic, handheld suction device. With a holding force of up to 170 kg, the Nemo can be used on just about any surface. This handheld suction device makes it possible to easily move various materials and place them down safely. The vacuum pump installed in the handle generates the necessary vacuum to hold the workpiece steadily. The installed vacuum meter with red/green area is used for monitoring. The vacuum pump is equipped with an economy circuit. Once the pump reaches the safe negative pressure, it will be switched off. If the vacuum in the suction device drops, it will automatically switch on again. The Nemo battery-powered, handheld, suction device is the perfect addition to the tool kit for a wide variety of professionals – from construction professionals and warehouse employees to service and workshop employees. In all sectors, where heavy lifting is the order of the day, this powerful tool minimises the risk of damaging expensive materials. Nemo maximises productivity while reducing the physical workload.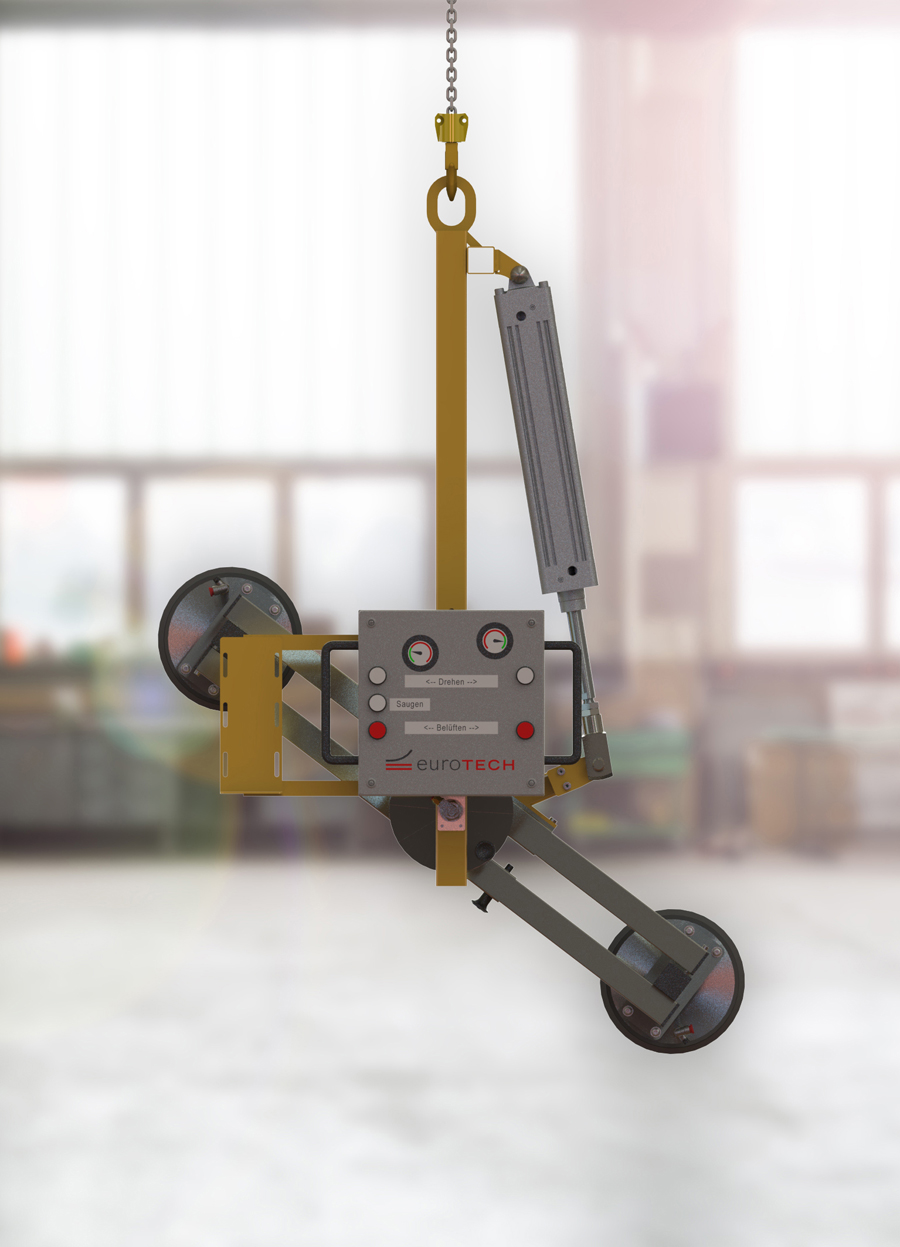 Electronic handheld suction device, type Nemo
EuroTECH
Offers handling and transport solutions in the field of vacuum technology. The company develops customer-specific vacuum systems and components for automated handling tasks. Thanks to the euroTECH modular construction system, the components can be flexibly adjusted to meet individual customer requirements and spare parts can be installed in a quick and cost-saving manner.
Press Info:
euroTECH Vertriebs GmbH
www.etvac.com