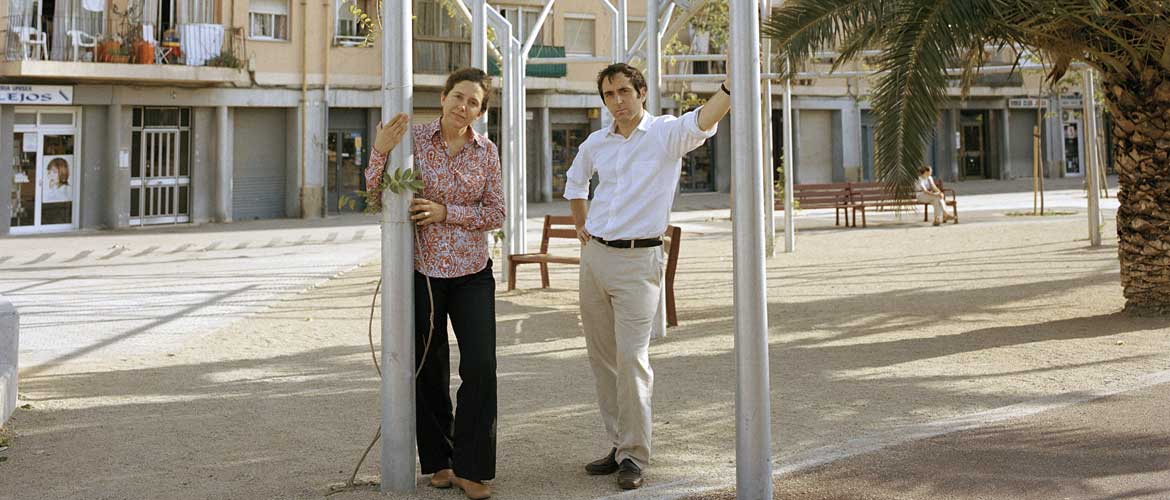 Converting it into an International Laboratory for Artistic Creation conceived as an open, inclusive public space.
Flores & Prats Architects (Ricardo Flores and Eva Prats) + Ouest Architecture won first prize in the competition for the recovery of a significant piece of architectural and cultural history in Brussels, Belgium. Here Flores & Prats, on this occasion collaborating with Ouest Architecture, converge the singular experience of a profound relationship with the memories of places and the careful handling of found artifacts, an experience that culminated in their project for Sala Beckett in Barcelona, Spain, completed in 2016, which gained worldwide resonance.
The Ancien Théâtre des Variétés, dating back to the 1930s, had once been one of the most modern venues in Brussels during the golden age of the city's show and entertainment culture. Originally a theatre and music-hall by local modernist architect Victor Bourgeois, it was later converted into a great Cinerama in the 1960s before finally becoming vacant in the 1980s.
Now, the new owner of the building, Bruxelles Laïque, envisions a new life for the theatre that fits into the institution's innovative and ambitious social agenda. The program will include two theaters, offices, dressing rooms, a café/bar and an open forum space.
"Together with Bruxelles Laïque and our team of experts, we will work on adding a new chapter to this historic building by converting it into a new International Laboratory for Artistic Creation," announced Flores & Prats.
The project opens a new chapter in the history of this place with special attention to its future users. It is a project that fits into this specific neighborhood and building, with its historical qualities and its future social character.
As the jury pointed out "the spaces, volumes and materials of the project are of great quality and they benefit, among other things, from great interior luminosity. Project is strongly determined by the installation of a very high skylight providing zenithal light in the heart of the plot up to the Forum level. The work on the listed façade and its enhancement are very much appreciated, as well as the creation of an interior street linking Rue de Malines and Rue Saint Pierre."
The starting point for the new building is found within the existing theatre:
in its unique dimensions, its great height and open space with the scale of an interior urban square. These characteristics match with those required for the new occupation: an open, inclusive public space to welcome debates, art and music performances, and to celebrate social encounters. The project for the Ancien Théâtre des Variétés proposes a reactivation of the place for its new use while retaining its unique spatial and material qualities. Working not with nostalgia but rather with the memory of the building.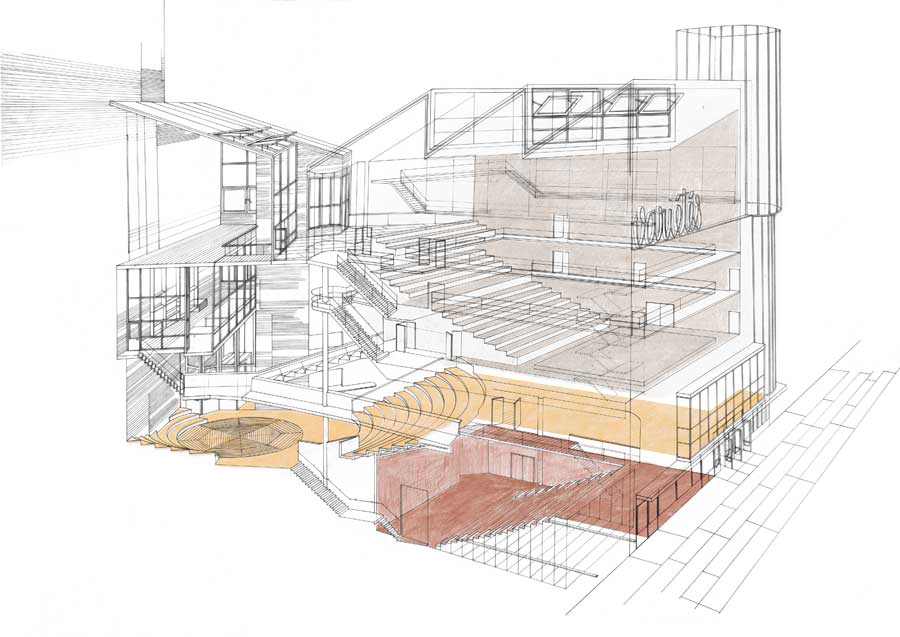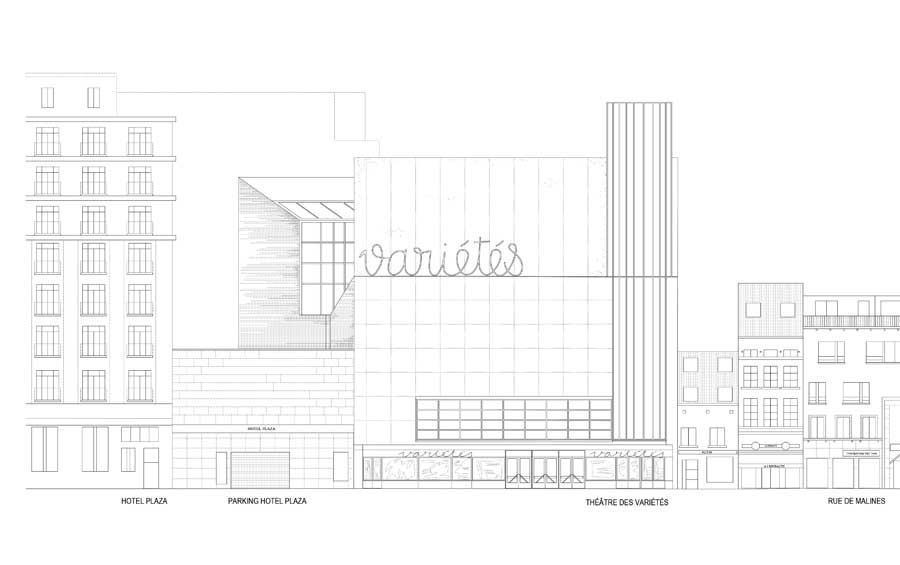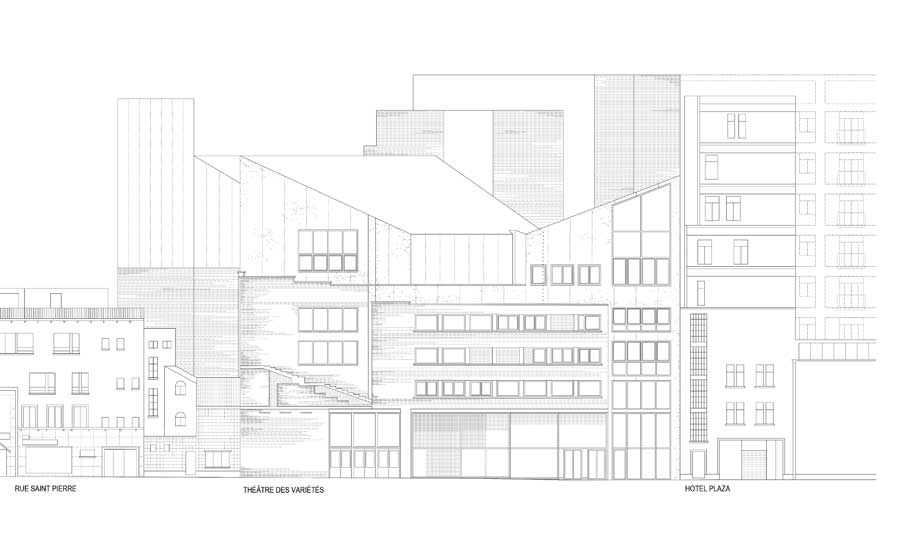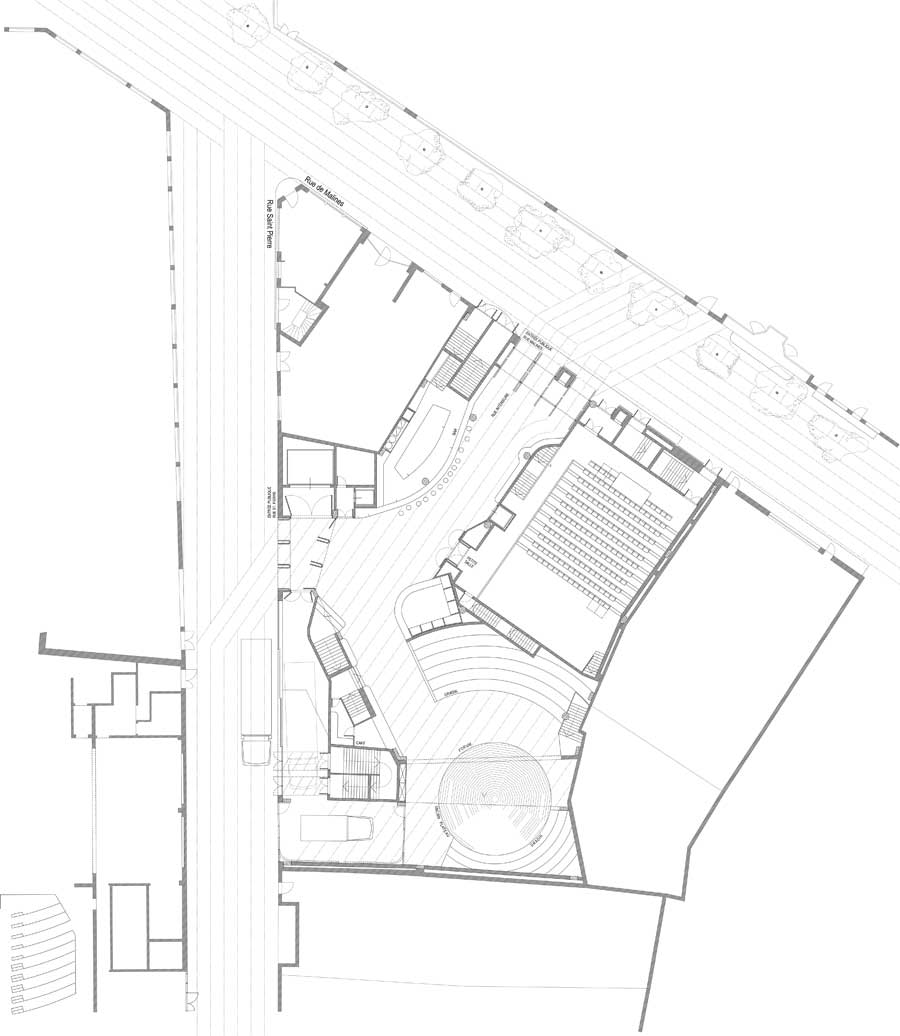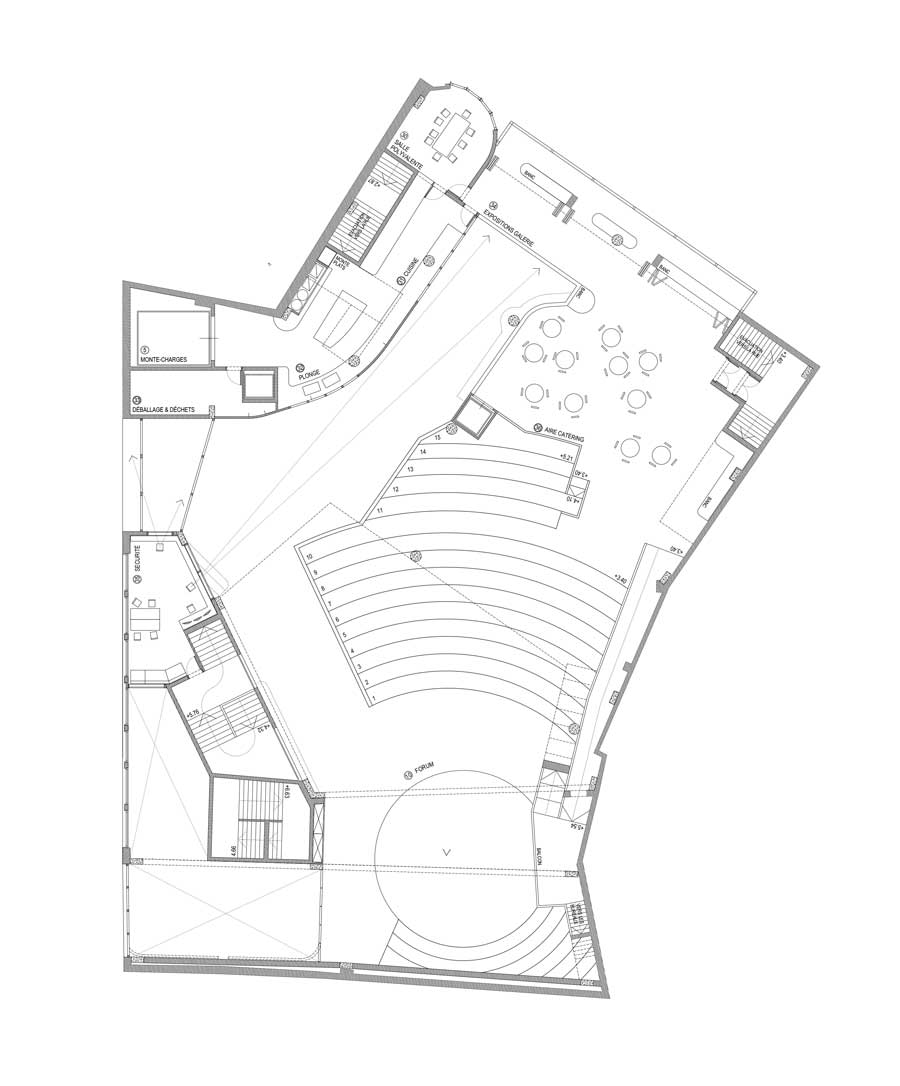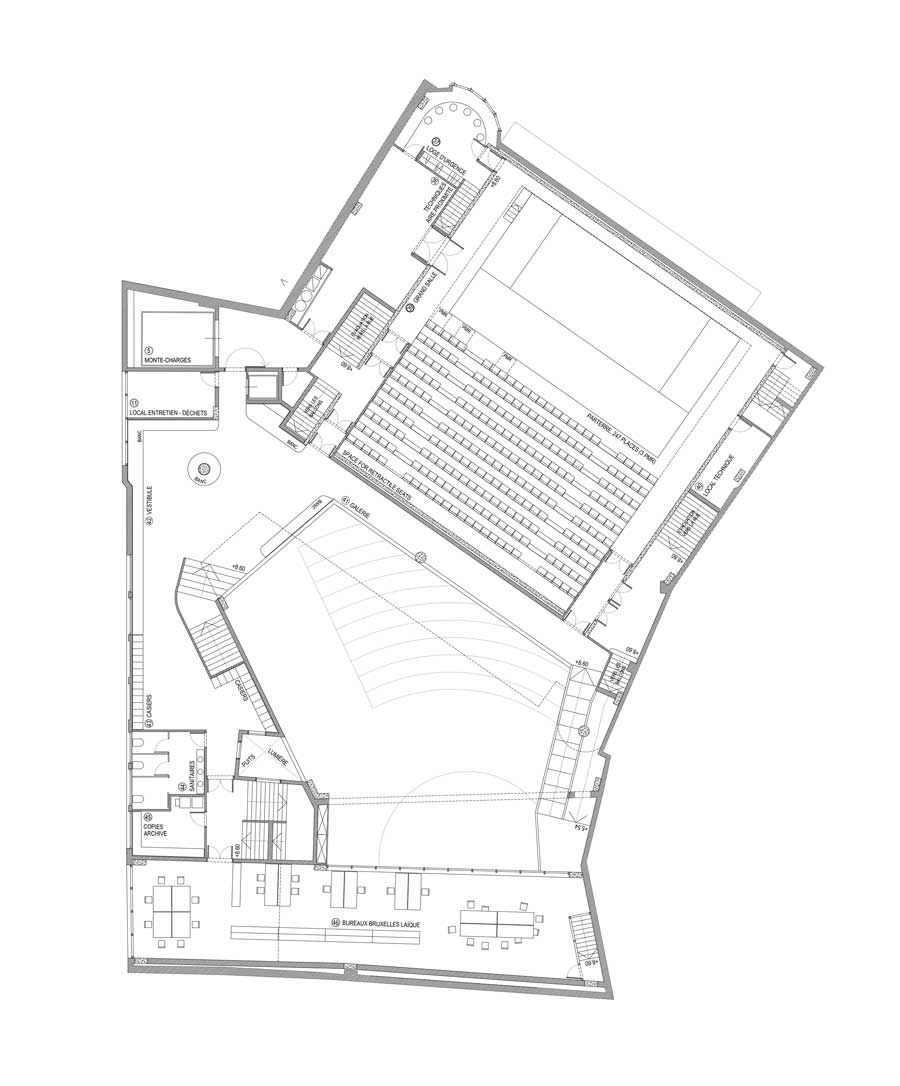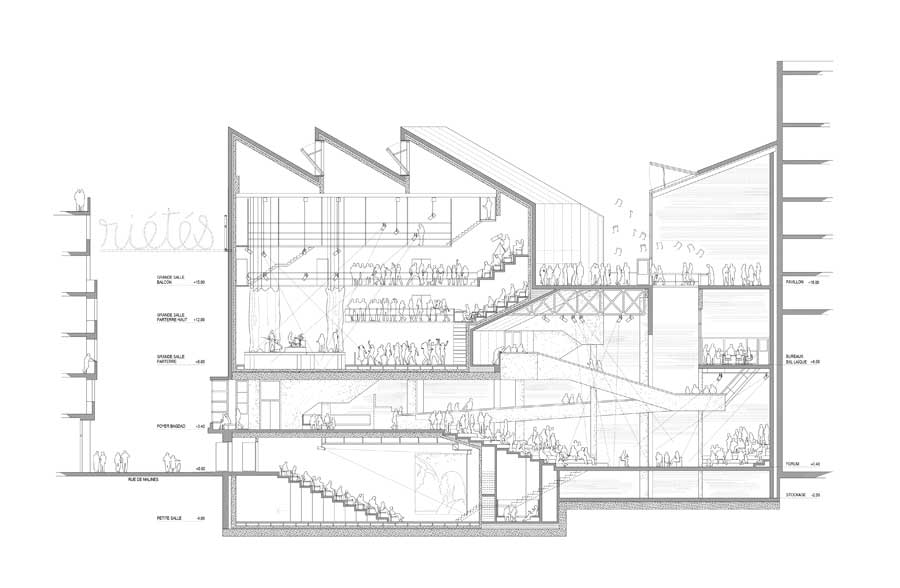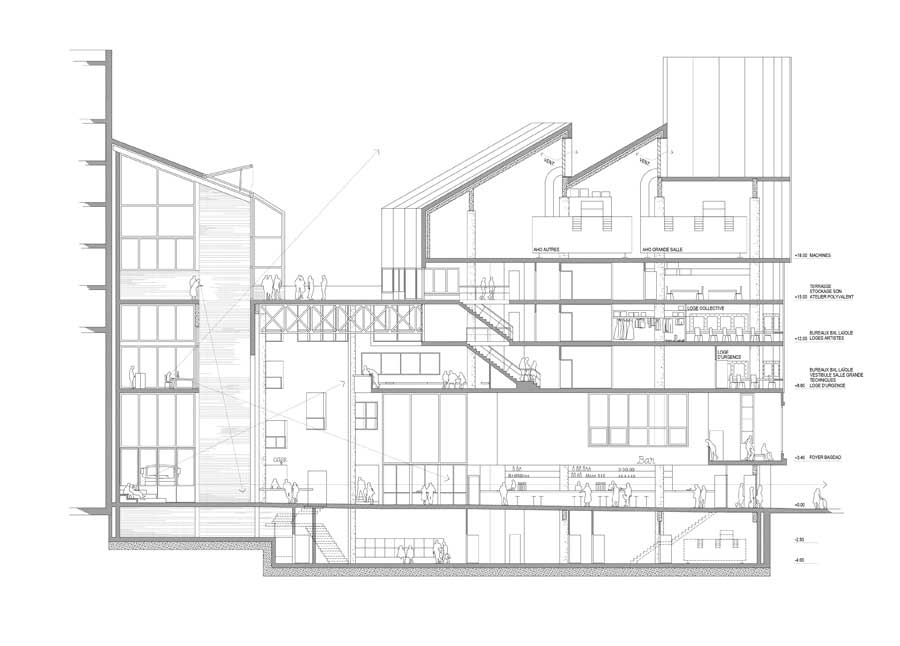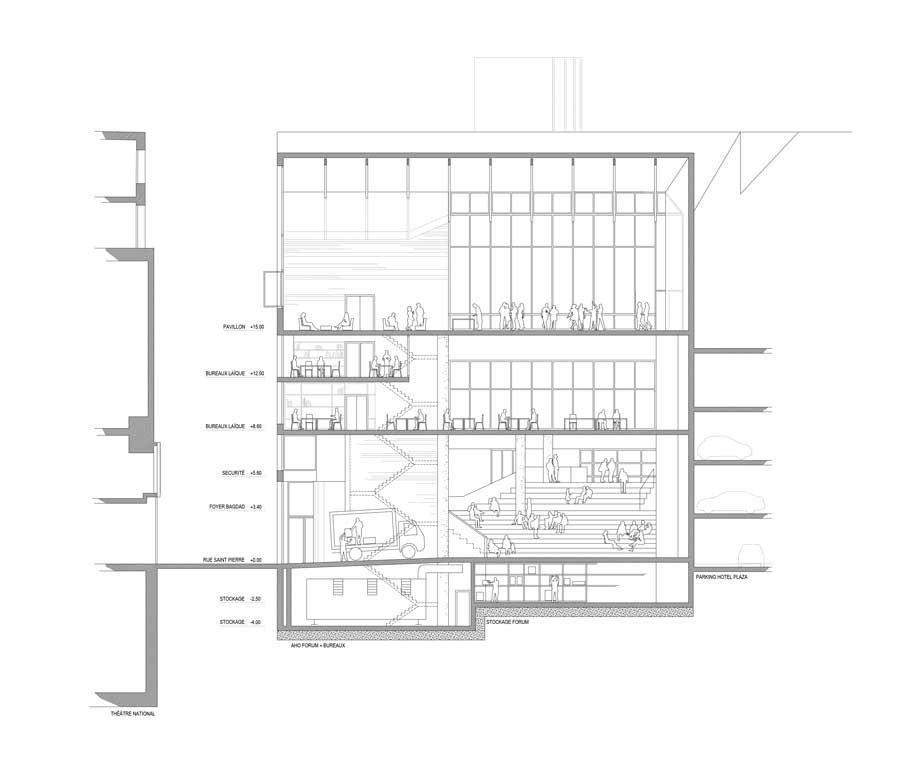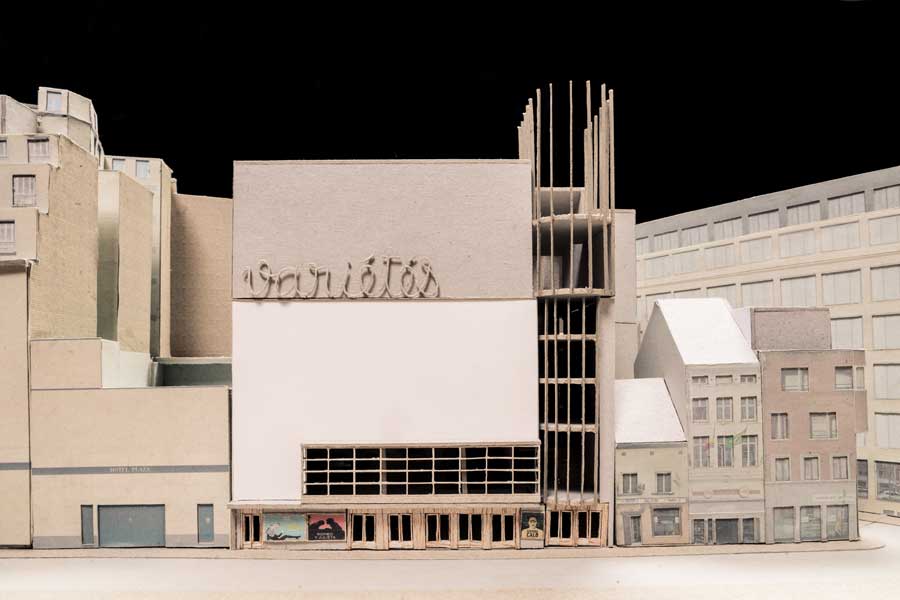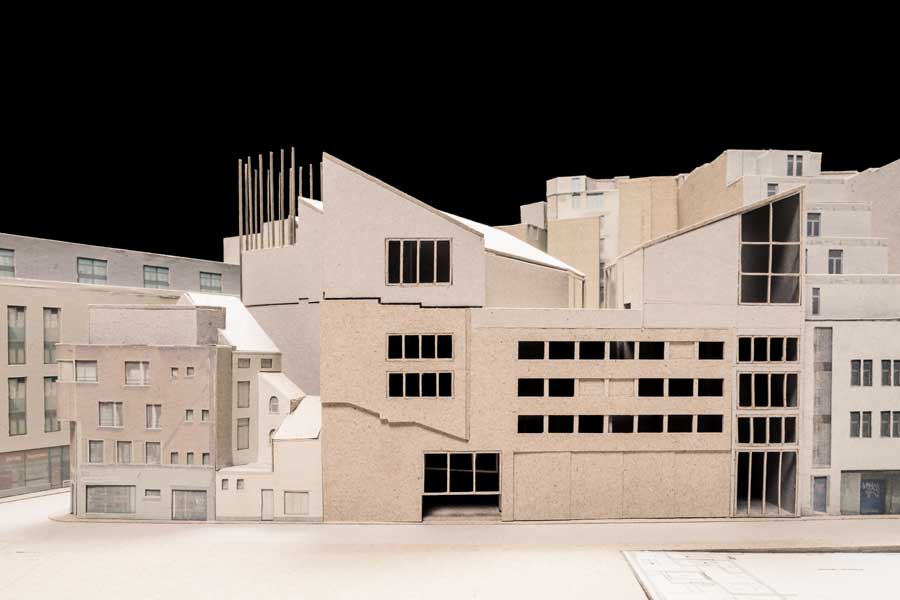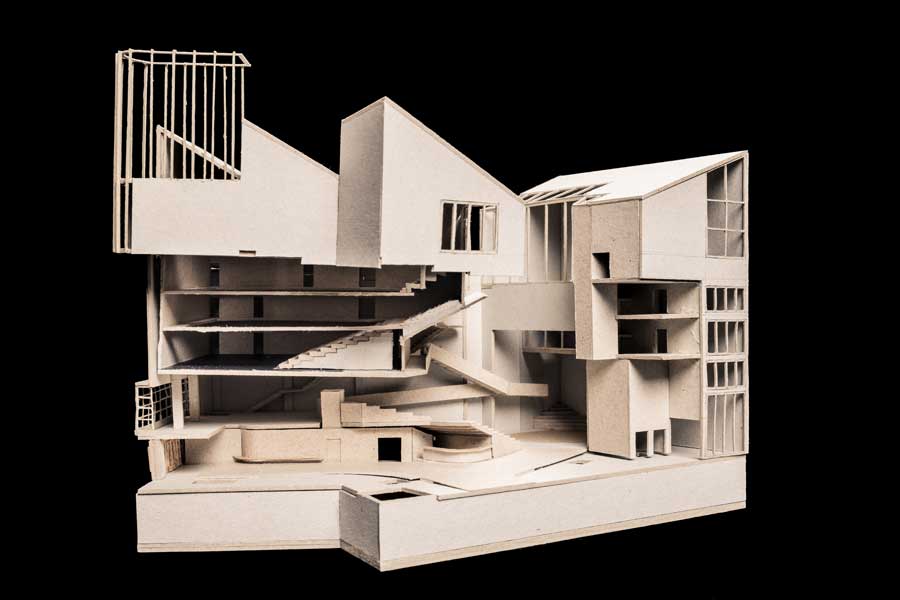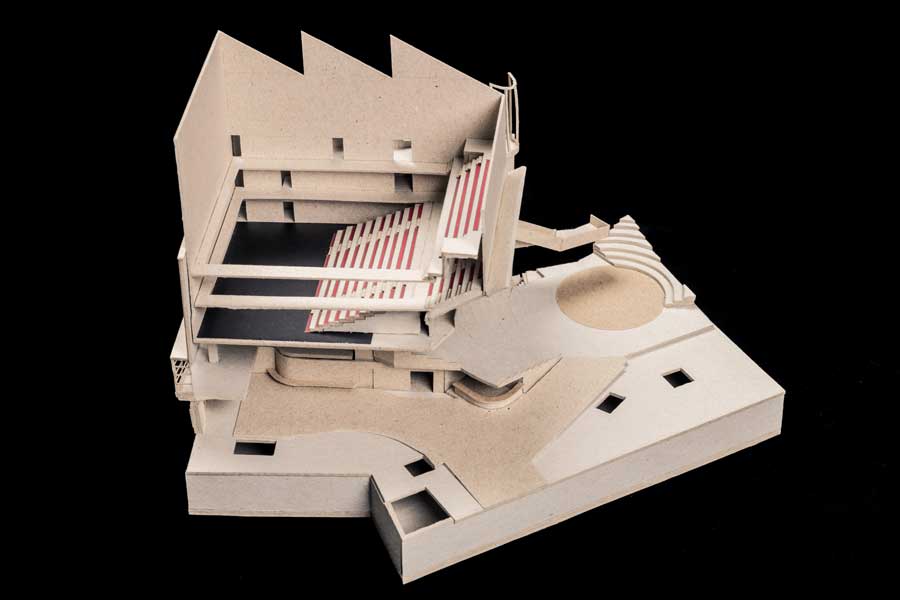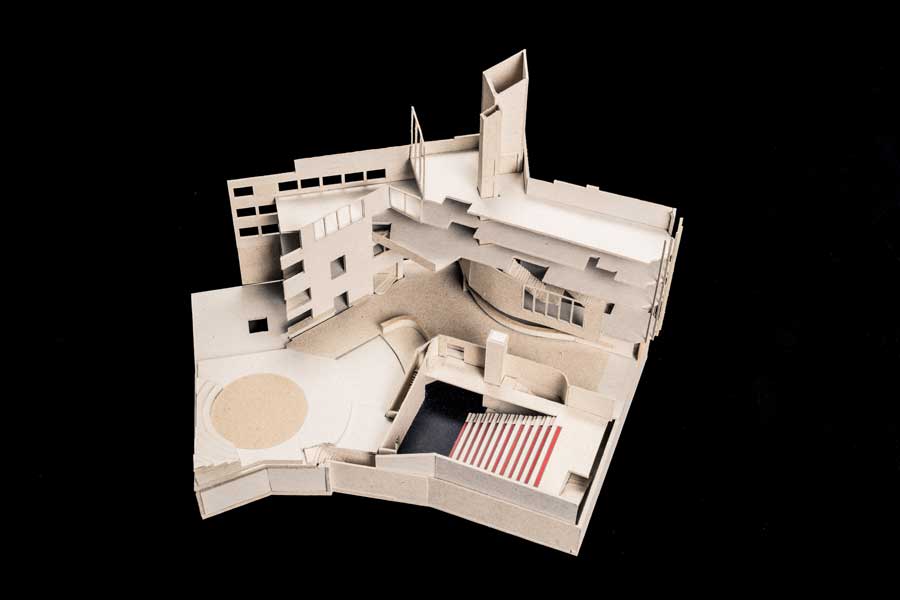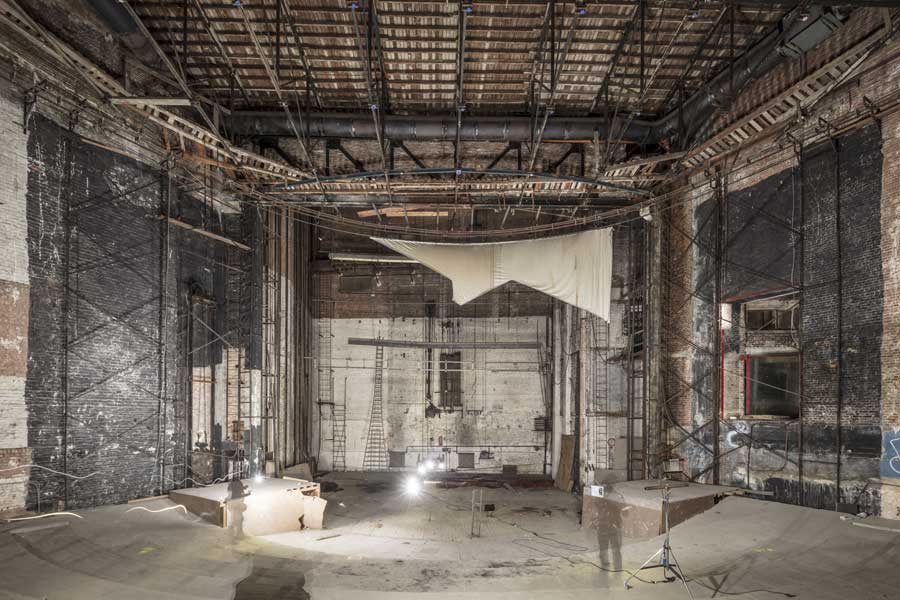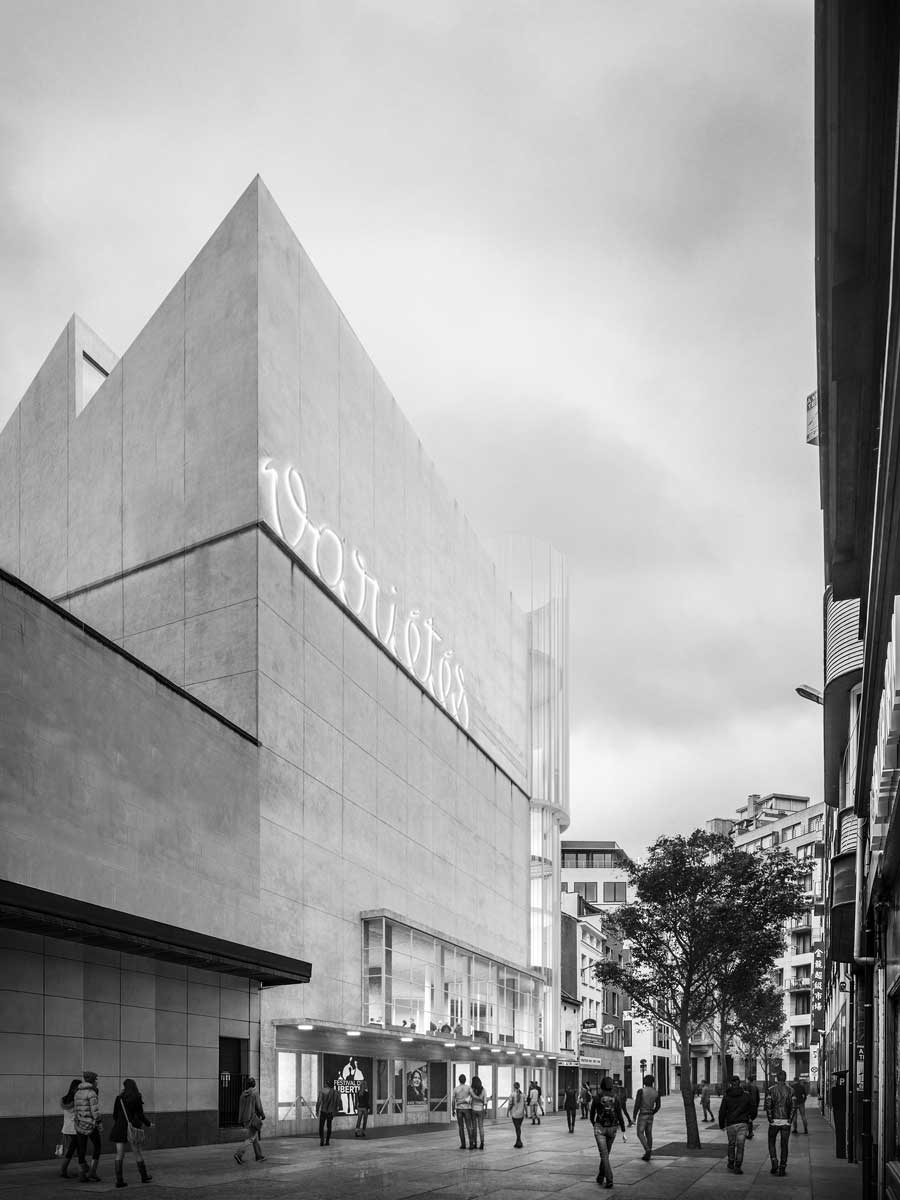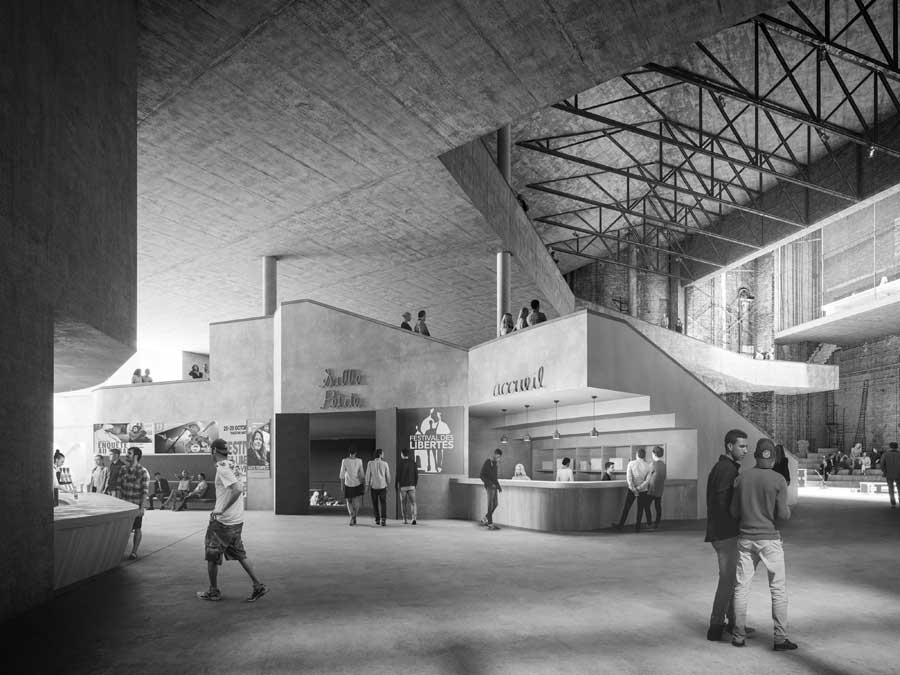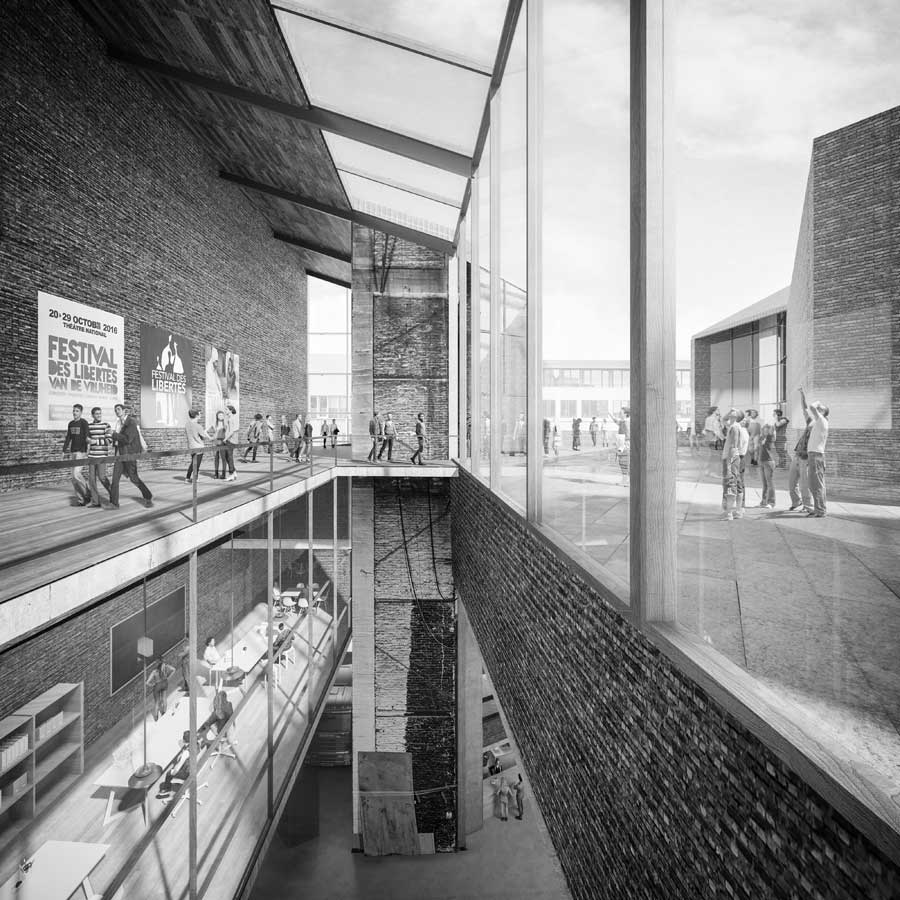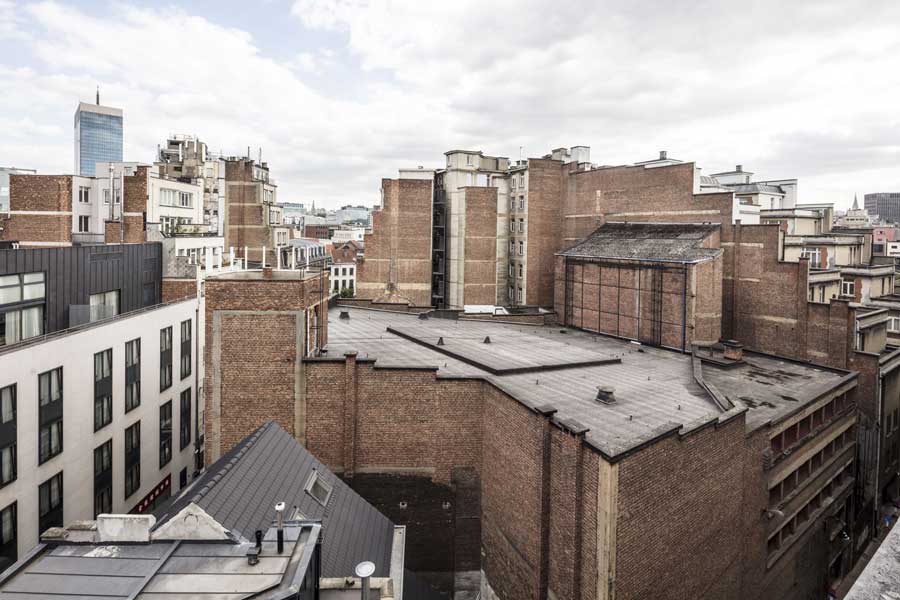 Credits
Ancien Variétés Theatre – Competition – First Prize.
Competition for the renovation of the Ancien Variétés Theatre in Brussels and its conversion into an International Laboratory for Artistic Creation.
Team:
Architecture:
Flores & Prats + Ouest architecture
Structure:
JZH & Partners
Client:
Bruxelles Laïque
Acoustics:
Daidalos Peutz
Scenography:
Kanju
Techniques:
Boydens
Date of competition:
2020.
Area:
5.000 m2.
Program:
International laboratory for artistic creation.
Situation:
Rue de Malines 25, 1000, Brussels, Belgium.
Budget and survey:
Bureau Bouwtechniek.
Signage:
Ekta.
Image rendering:
Play-Time
Photographs (existing state and models):
Adrià Goula
Press info:
Image MEDIA AGENCY | imagemediaagency
press@image-web.org