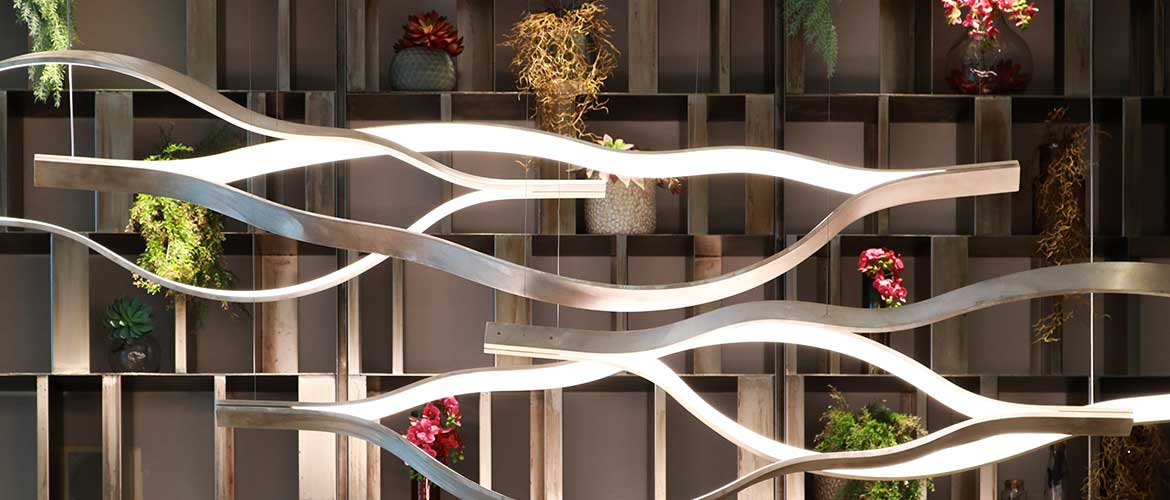 Henge together with Maison Zen is pleased to announce the reopening of the flagship showroom in Beirut, following the tragic explosion in August, in a completely renovated space. This is the perfect demonstration of how thanks to people's positivity and energy we can start over, even better.
Inside the 500 sqm flagship store, Henge presents the collection of iconic pieces designed by Massimo Castagna, the brand's creative director. Located in an elevated position above the city, the showroom enjoys a stunning view of the bay.
The space hosts different rooms including dining, living and lounge areas. The Oxymoron dining table, made with a Forest Fusion top, is surrounded by the Savanna chairs and above by the composition of Airlight lamps in Murano glass. In the living area the main focus is the Lailand sofa with generous shapes, enriched by the Be Mine coffee tables in metal fusion, the Primitive coffee tables with stone top and the Twistable side tables in metal; the lighting is given by the Starlight Horizontal lamps.
The iconic Bistrot S bookcase in burnished platinum is the perfect backdrop for the Ozone L kitchen, with a strong visual impact completely covered in Black Lake stone and illuminated by a composition of Tape Light.
This reopening is an important message, just four months after the tragic event that shook the whole of Lebanon; a message of strength to encourage the rebirth of the city through the culture, art and beauty that have always distinguished this country.
Press info:
Henge
Henge@smith-petersen.com