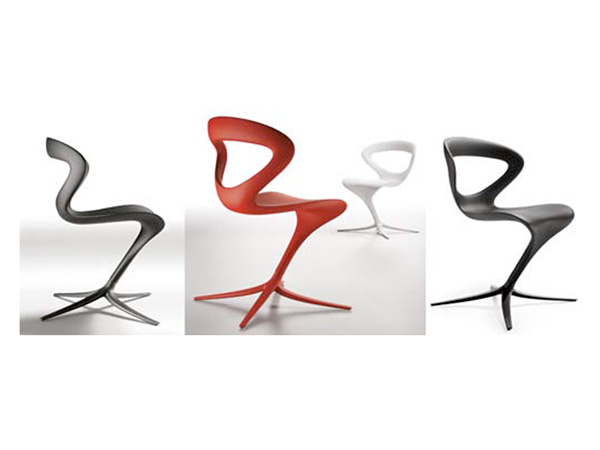 Callita Chair is a chair created by designer Andreas Ostwald for Infiniti. With its unusual and amazing design, Callita is the right place to make your imagination fly.
A dynamic and original idea creating a very comfortable shape, with a great personality. Callita Chair features smooth flowing lines, which create a seat that seems to float in space and become an essential part of it.
Designed to offer an particularly comfortable seat, also suggested by its snug and energetic lines, Callita Chair is a real tribute to the most imaginative and undertaking design. Slim and graceful, almost frail in appearance, Callita structure is rather solid and durable: the body is made of painted rigid polyurethane, while the four-spoke fixed base is in die-cast aluminium, painted with the same colors of the seat.
In black Callita Chair expresses all its refined elegance; in white it stands for brightness and softness; in red it becomes lively and attractive.
Callita seat measurements: height 810 mm, width 564 mm, depth 532 mm
Callita seat finishes: white, black, red
Información enviada por:
Eleonora Cuberli
@: eleonora.cuberli@agenziastilo.it
T: 0432.507172 – F: 0432.511422
W: www.agenziastilo.it
Stilo srl Ufficio Stampa – via Lovaria, 1 – 33100 Udine