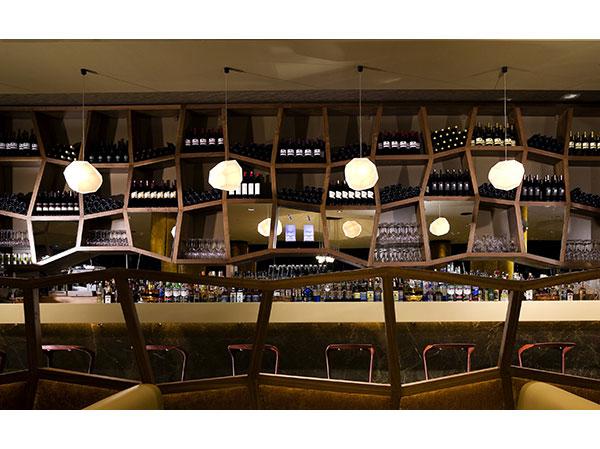 It has been a decade of success since innermost first introduced designer Koray Ozgen's Asteroid light at the 2005 100% Design in London, UK. Based on a unique geometrical form, no two of Asteroid's twenty-four individual faces are identical, and no two of its edge lengths neither. In clusters, this generates the illusion of many different shapes, when there is only one.
In celebration, we present the Asteroid Petrol pendant light, dipped in an iridescent majesty. Asteroid Petrol is now ready to order.
About Asteroid, by Koray Ozgen
Ozgen's Asteroid first began life as a white porcelain vase, which could be rested on any of its faces for a customizable decorative arrangement. Ozgen Design Studio's collaboration with Innermost saw this concept take on beautiful life as a light fixture, with the positionable feature retaining in the table lamps.
Today, Asteroid has been exhibited internationally and proudly adorns many restaurants and commercial spaces around the
globe.
Asteroid is available in clear or petrol coloured glass or in white plastic, with the plastic version made suitable for outdoor use.
About Innermost
Innermost is a British design brand that stands for concept, quality and wit. Founded in London and working with designers from all over the world, founders Steve Jones and Russell Cameron aimed to create a unique lighting and furniture brand. Since 1999 the company has followed its initial philosophy – to be 'as British as London itself' – that is to be very British and yet very diverse.