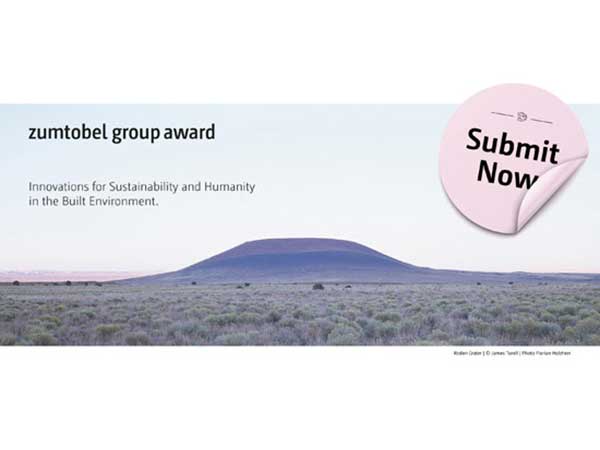 The next edition of the Zumtobel Group's architecture award is to take place in 2017 – the fifth time the lighting group is inviting submissions for the Zumtobel Group Award – Innovations for Sustainability and Humanity in the Built Environment. Until 15 January 2017, architecture practices, engineering bureaus, urban and landscape planners, universities and technology start-ups, NGOs and other public or private initiatives can submit their current projects.
The award honours
• outstanding architectural and engineering performances in sustainable solutions
• pioneering social and humanitarian initiatives and research projects in the built environment that make a notable contribution to a liveable, sustainable and equitable future.
The award is composed of three categories
• Buildings
• Urban Developments & Initiatives
• Applied Innovations with an emphasis on IoT and connectivity
For the first time the Zumtobel Group Award 2017 will also include a special award for young professionals. Projects from all three categories can quailfy for this special award if the submitting authors are under 40 years of age on 15 January 2017. The Zumtobel Group Award carries a total purse of EUR 150,000. The prizes in each of the three categories are presented by one of the international lighting group's three brands. The online submission form is available via the following link: www.submission.zumtobel-group-award.com
www.aedes-arc.de
aedes@BauNetz.de
+49 (0) 30 282 70 15