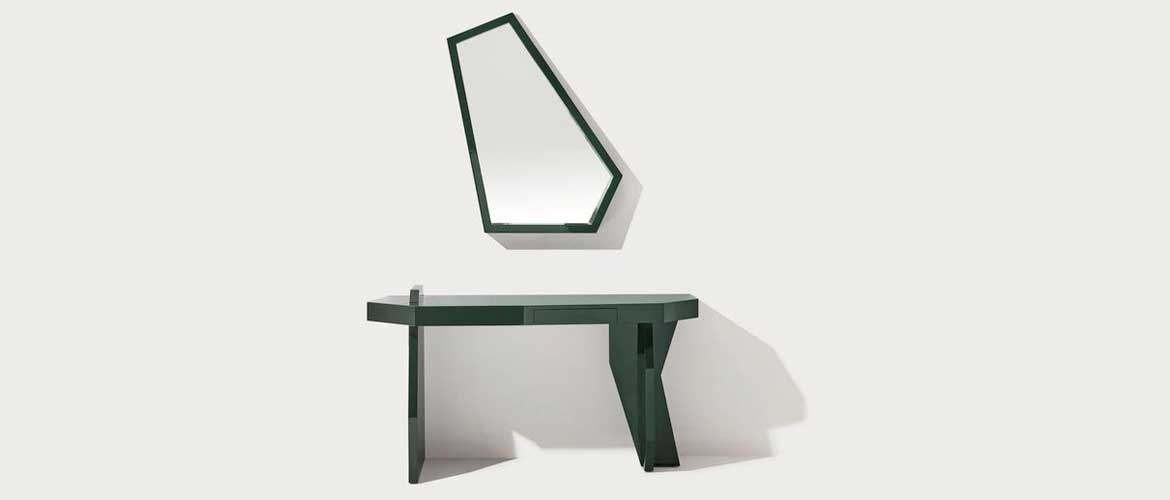 Green desk and mirror. Design Kiki van Eijk for EXTO 2019
Console and mirror in solid wood, lacquered in green.
Dimensions console: width 142 cm – height 77 cm – depth 52 cm.
Dimensions mirror: width 70 cm ca – height 98 cm – depth 10 cm (irregular shape).
"A refined, high-quality Italian craft design, characterized by strong lines and sculptural shapes. This piece is at the same time a personal object and a functional one. It's a response to the idea of designing furniture and products that enhance the everyday life making us feel a little special."
Kiki van Eijk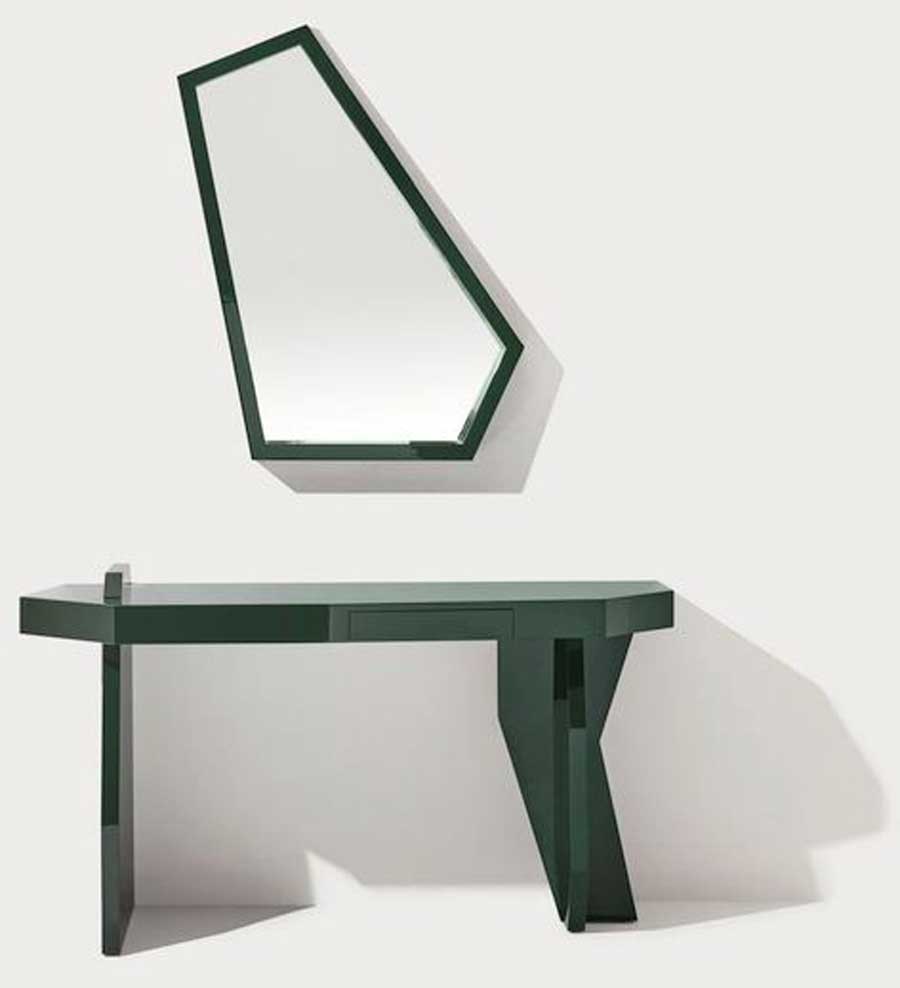 "Ripped, teared and coloured carpets"
Design Joost van Bleiswijk for NODUS
Rugs in wool (50%) and viscose,
Hand-knotted in India, in manufactures with ethical certification.
Pile height: 10 mm
Quality: 60 knots / square inch
Dimensions: 200 x 300 cm (irregular shapes).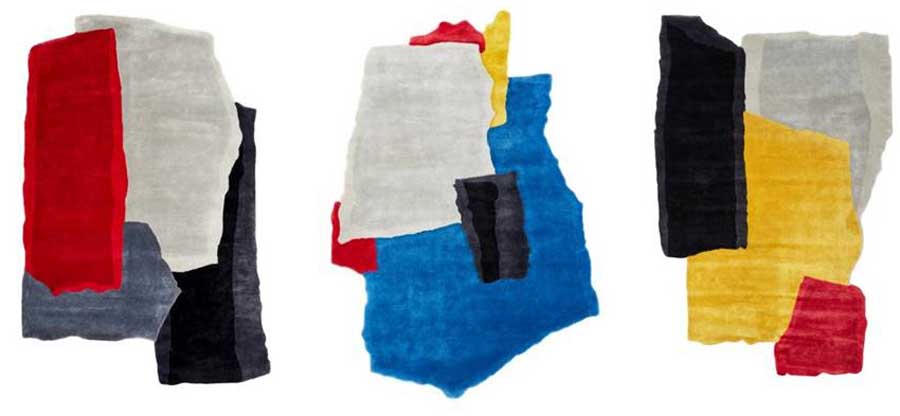 "The gesture of instinctively ripping paper is followed by the precise action of creating a composition of balancing shapes and colors. Each composition is then carefully turned into unique knotted rugs revealing the torn and rough edges.
The design process develops in two steps: one free and one restrained and the result is fresh and joyful. The excellent quality of Nodus rugs is needed to reveal these rough, yet beautiful details." Joost van Bleiswijk
Press infor:
Gaia Di Palma
www.dipalmassociati.com