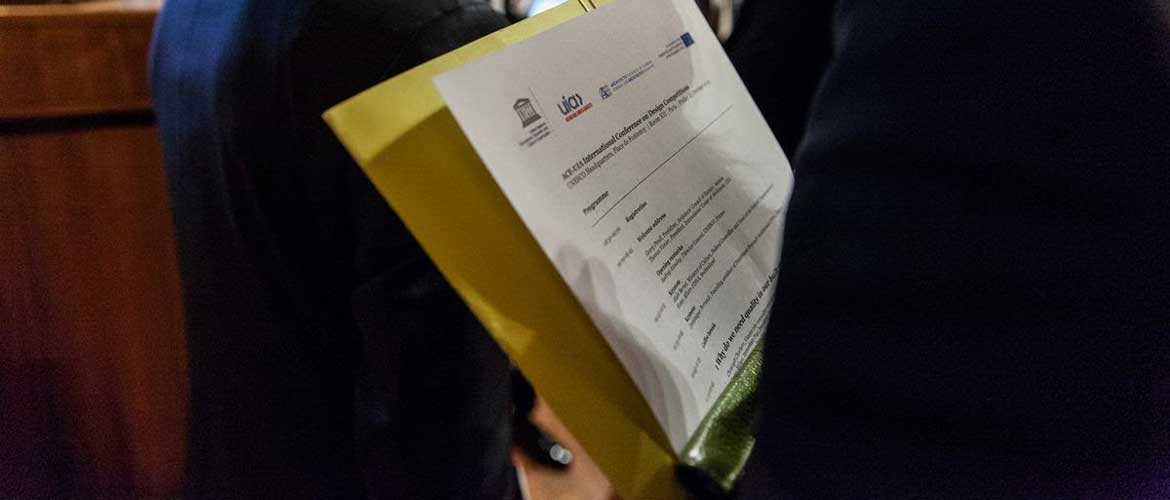 You can now listen to the podcast and download the photos of the ACE-UIA International Conference on Design Competitions, which took place October 25 2019, at the UNESCO headquarters in Paris.
Organised by the Architects' Council of Europe (ACE) and the International Union of Architects (UIA), the Conference brought together architects, urban planners, the public sector and international organisations. Speakers and audience members reflected on the importance of quality in the built environment and how architecture competitions can act as a tool for quality, innovation, and opportunity.
Download the photos.
© Fabrice Gentile
UIA
The International Union of Architects (UIA) is an international non-governmental organisation based in Paris. Established in 1948, it is the only organisation representing architects across the globe working to unify architects, influence public policies on construction and development, and advance architecture in service to the needs of society.
Press Info:
UIA
news@uia-architectes.org