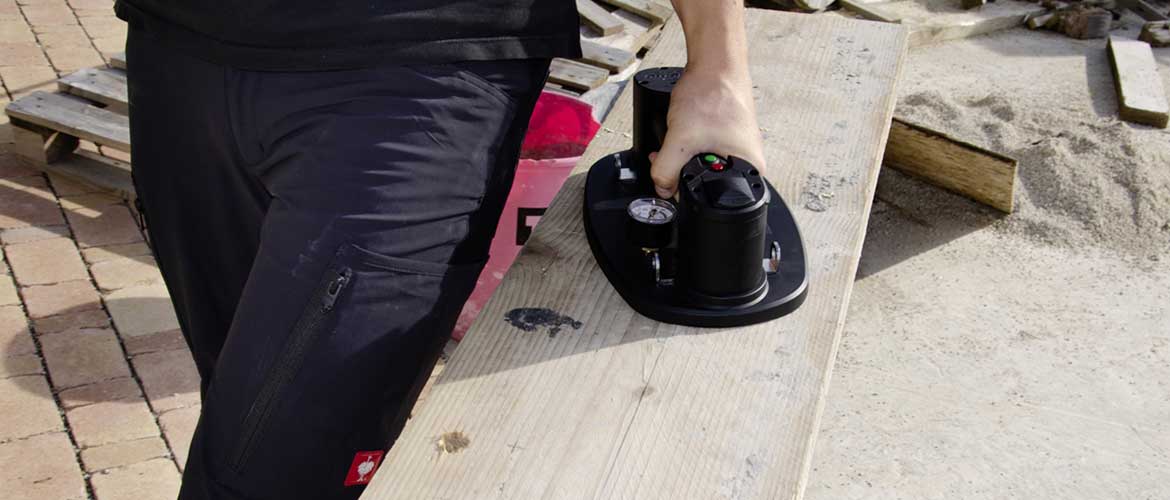 The 'Nemo' handheld sucker: a revolution on the market for handheld suckers.
Especially powerful suction that works even on rough, structured and damp surfaces.
Eurotech implements standardised and customised handling and transport solutions in the field of vacuum technology. The battery-powered, handheld vacuum sucker 'Nemo' is another pioneering product in Eurotech's portfolio.
The mobile, electric, handheld 'Nemo' vacuum device can attach itself to almost all surfaces. It achieves a holding force of up to 170 kg, allowing to move and securely place down the material. The installed vacuum meter with a red/green area is used for monitoring. A vacuum pump integrated into the handle creates the required negative pressure. This features an economy circuit. Once the pump reaches the safe negative pressure, it is switched off. If the vacuum in the suction device drops, the pump automatically switches on again.
The 'Nemo' handheld sucker is a pioneering system for lifting and transporting flat items. It can lift virtually all surfaces, from smooth to structured, and is the perfect tool for a wide variety of profession.
From construction to warehousing, from service to the factory: wherever heavy lifting is the order of the day, this powerful tool minimises the risk of damaging expensive material, maximises productivity and reduces the physical workload involved.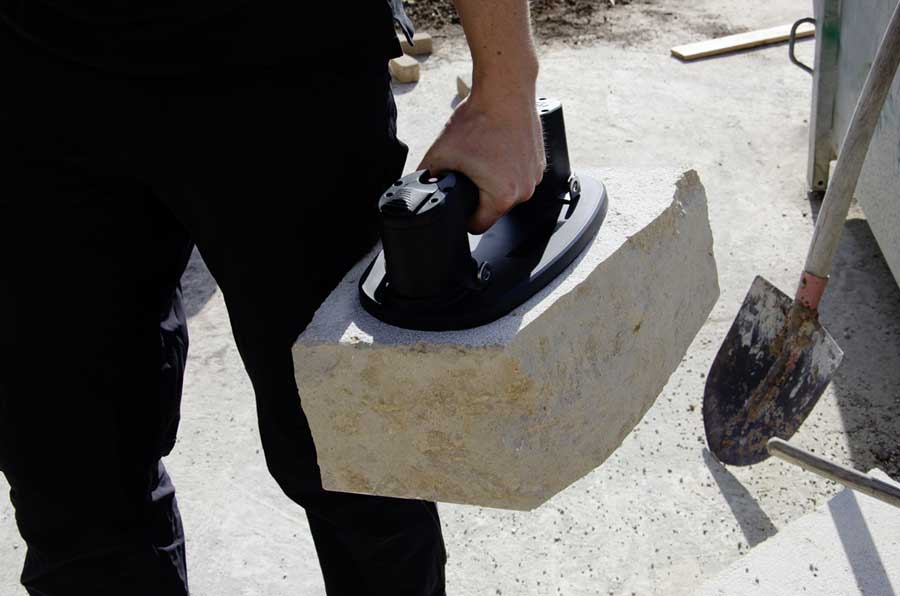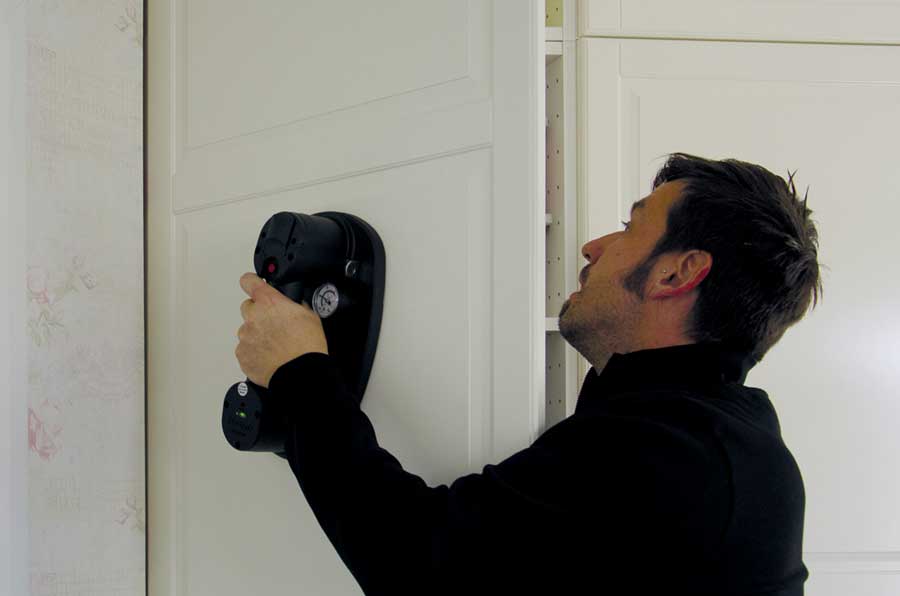 EuroTECH
Offers handling and transport solutions in the field of vacuum technology. The company develops customer-specific vacuum systems and components for automated handling tasks. Thanks to the euroTECH modular construction system, the components can be flexibly adjusted to meet individual customer requirements and spare parts can be installed in a quick and cost-saving manner.
Press Info:
Monika Schuster | euroTECH Vertriebs GmbH
www.etvac.com