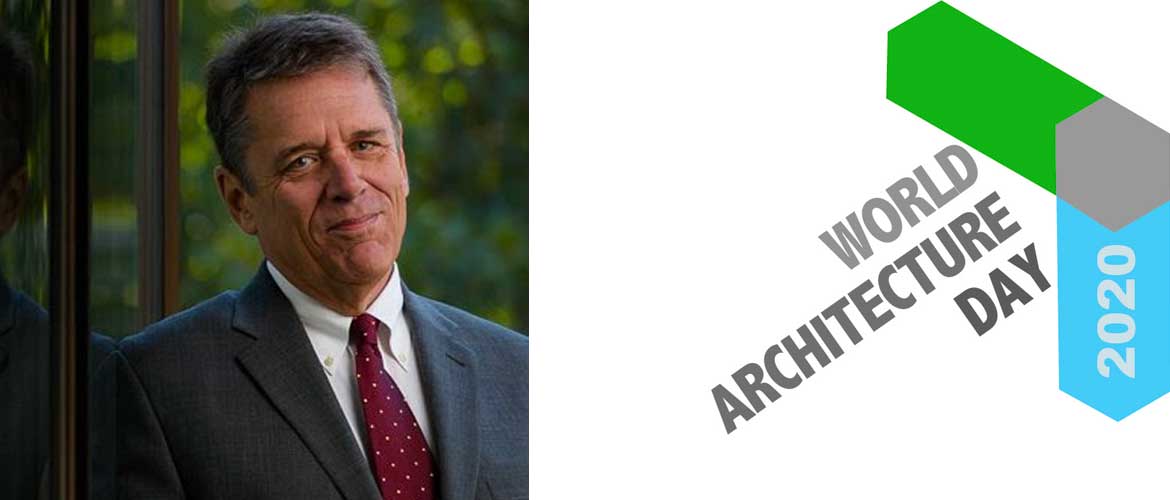 Created by the International Union of Architects (UIA) in 1985, World Architecture Day is celebrated on the first Monday of October in parallel with UN World Habitat Day, for which the theme this year is Housing For All: A better Urban Future. By choosing a different theme each year, this world day seeks to draw the attention of professionals as well as the public to problems concerning cities and habitat.
The International Union of Architects (UIA), representing the world's 3.2 million architects, announces the theme of World Architecture Day 2020 (Monday, 5 October 2020): "Toward a better urban future."
Just as it is reshaping social customs and spaces all across the world, the global pandemic is revealing once again how crises affect the poorest and most vulnerable populations disproportionately.
In far too many of the world's cities, people cannot follow safe practices, simply because they lack clean water and air, and even space itself. Urban policies must ensure adequate services, shelter, and recreational space for all citizens. Urban planning, design, and architecture are critical to a better urban future for all.
"Urban design and architecture are keys to a better quality of life for everyone."
The UIA and its member countries will mobilize on 5 October 2020 to show how urban design and architecture can make our communities strong, safe, equitable, and affordable — how they can move us toward a better urban future.
Thomas Vonier
President, UIA

Press info:
UIA
news@uia-architectes.org