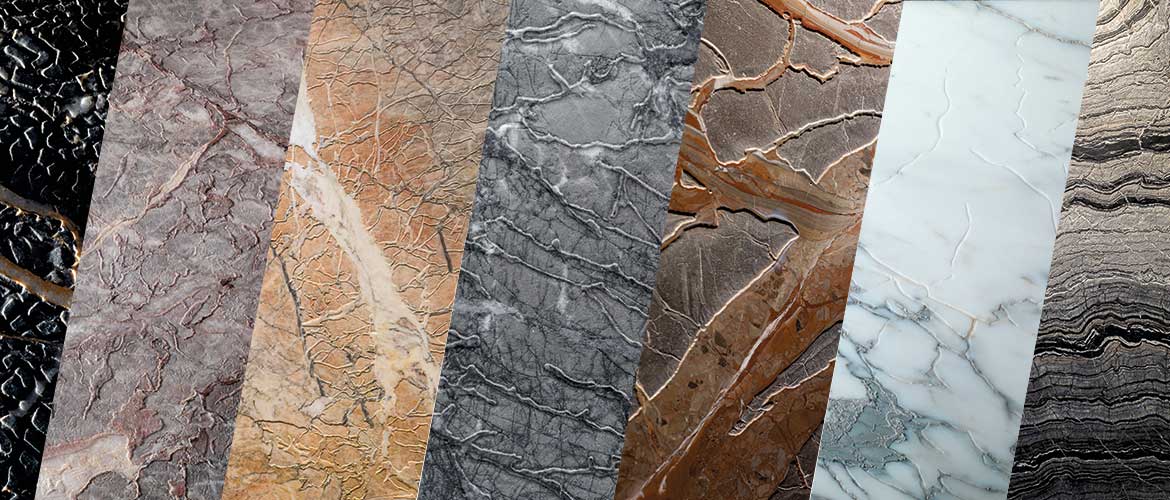 Research by the Margraf Innovation Lab – the company's creative hub, where technical experts, artists and designers process and present stone materials in innovative ways – has given rise to the new Ipogeo® collection, which flawlessly fuses ancient artisanal stone-working techniques and arts with cutting-edge CNC robotic technology to cater to the growing demand for unique, exclusive customization.
At the heart of the Ipogeo® Collection is an urge to breathe new life into marble by celebrating and showcasing contrasts, highlighting the natural origins of the material as if it had just been quarried. 
With Ipogeo®marble is transformed and shaped to suit individual requirements. Different colour ranges and veins are given prominence in order to offer sensory stimulation. The spotlight shines on the age-old origins of the natural material, which can adorn settings of all kinds.
Thanks to the talent, techniques and artistic skills of its artisans, Margraf can add a unique, exclusive and highly distinctive touch to the designs of walls, floors, cladding and fixtures.
Finishes in the Ipogeo® collection:
Palus: symbolizes the passing of time. Water from the roots that spreads through the forest. Mother Nature in her most profound form. This finish brings out the best of materials with wide, substantial veins and colours with shades of brown or green.
Pagos: Presents two sides of the same constantly changing coin, like water and ice. With its liquid and solid qualities, it sums up the transformations that we are experiencing. It is a finish that complements unvarying materials without deep veins.
Origo: The origins of nourishment. Just as sap flows through plants, Origo highlights all of the veins in the material and carries its beauty everywhere. This finish is suitable for all materials with widespread veins in a colour that contrasts with the overall hue.
Sisma: Incessant movement that distorts and creates. Sisma embodies the seismic forces that race up from the heart of the Earth towards the surface, creating quivering forms with constant movement. This finish is ideal for materials with parallel veins. – Metamorfosi: The endlessly evolving symbiosis between the environment and the animal world is put in centre stage by Metamorfosi. The finish is suitable for uniform materials with clearly defined veins, within which other material effects can be created.
 In this incomparable, distinctive collection Margraf is presenting customized marble that can satisfy even the most demanding customers. Ipogeo takes you on a journey of discovery through marble like you have never seen it before. There are endless opportunities and every piece is unique.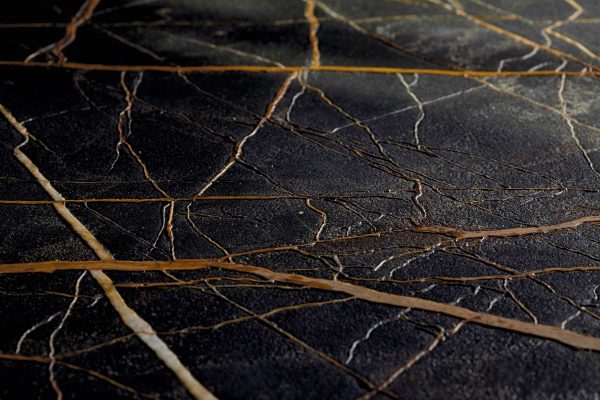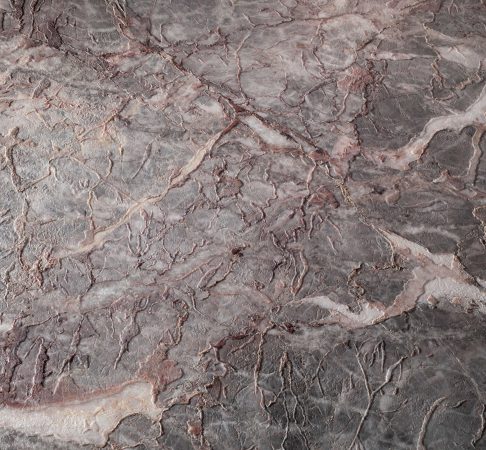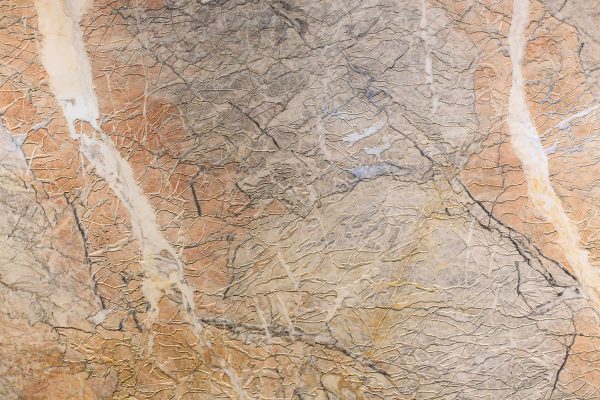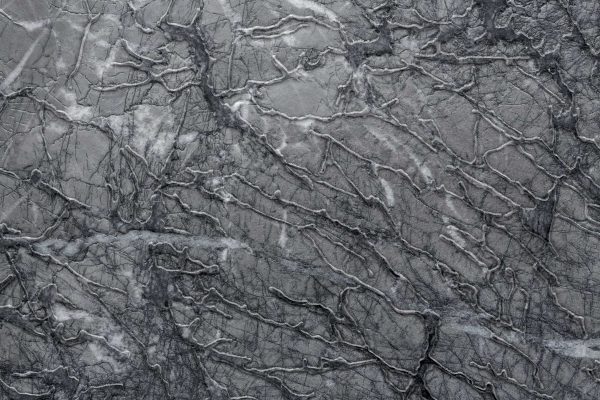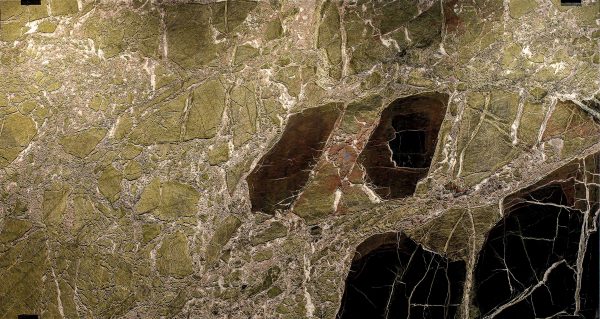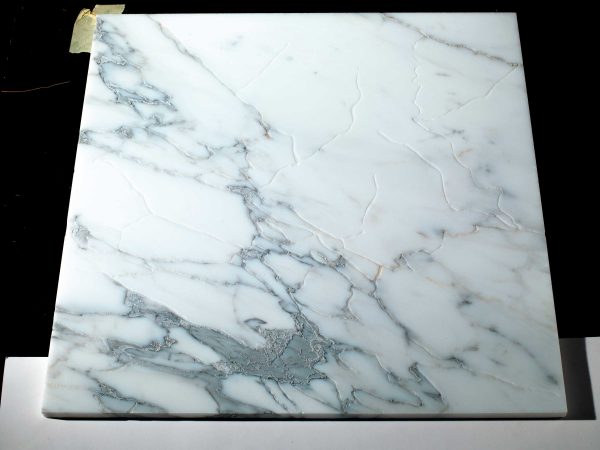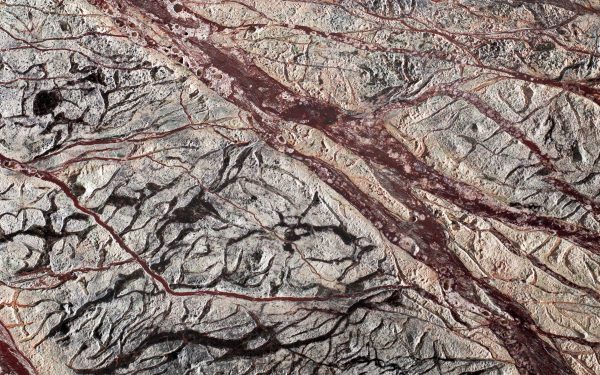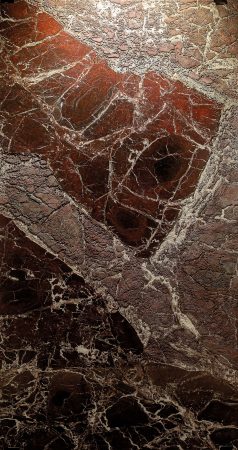 During the Salone del Mobile in Milan, Margraf established important partnerships with select companies from the design world in order to present a number of possible uses of Ipogeo® marble:
Cesar Kitchens: A Breccia Imperiale kitchen top and wall covering with an Ipogeo® Palus finish.
De Castelli: Coffee tables made of Breccia Imperiale marble with an Ipogeo® Palus finish and Zebrato marble with an Ipogeo® Sisma finish.
Tonin Casa (Black Tie): An Ombra di Caravaggio sideboard with an Ipogeo® Origo finish.
Kerasan Artwork: An Onice Miele basin stand with an Ipogeo® Sisma finish.
Mundus Viridis (Milla & Milli): A Sahara Noir living room table with an Ipogeo® Origo finish.
Barausse: A Grigio Carnico meeting table with an Ipogeo® Metamorfosi finish.
About Margraf
Margraf's story (former Industria Marmi Vicentini) started in Chiampo (province of Vicenza) in 1906. Since its early start, the company devoted to accurate research work and development of new technologies, working in tight collaboration with famous international architects. Today, after more than a century, Margraf is a leading, world stakeholder in this field. Among many other pluses, Margraf owes its worldwide established reputation to its skilful extraction of marble and the ability to transform it into finished, polished slabs or tiny tiles  and to provide a huge array of precious materials and excellent products for building construction and architecture (from the cladding of inner and external walls, to interior design items, to bathroom and kitchen decoration). On top of all this, Margraf ensures extensive environmental compliance investing any efforts to minimize any possible kind of environmental impact. This includes the use of cutting-edge technologies, the implementation of landscape recovery and energy saving practices, as well as the exploitation of renewable resources. Margraf is a perfect merging of past and present forming a first-class enterprise eagerly turned to the future.
Press info:
Nicolò Soranzo | GAGLIARDI & PARTNERS
www.gagliardi-partners.it