World Architecture Day 2019: 7 October 2019, UIA International Poster Competition Winner.
The International Union of Architects is happy to announce that the winner of the UIA 2019 World Architecture Poster Competition is Huda Gharandouqa (Jordan).
The international jury for the competition, consisting of Sonya Dyakova (Russia/UK), Dana Whabira (Zimbabwe) and Chris Ware (USA), selected Ms Gharandouqa's design from over 100 submissions from around the globe. Ms. Gharandouqa's black and white design effectively communicates this year's theme of affordable housing: "Architecture… housing for all". Affordable housing is part of the New Urban Agenda as well as Goal Number 11 of the UN Sustainable Development Goals: "to make cities and human settlements safe, inclusive, resilient, and sustainable".
The jury praised Ms Gharandouqa's work for its "striking design" and "flowing moiré" imagery that "grabs one's attention from afar." Depicting a black and white apartment building with human figures silhouetted in the lighted windows, Ms. Gharandouqa's modular shapes convey urban life and "a sense of community."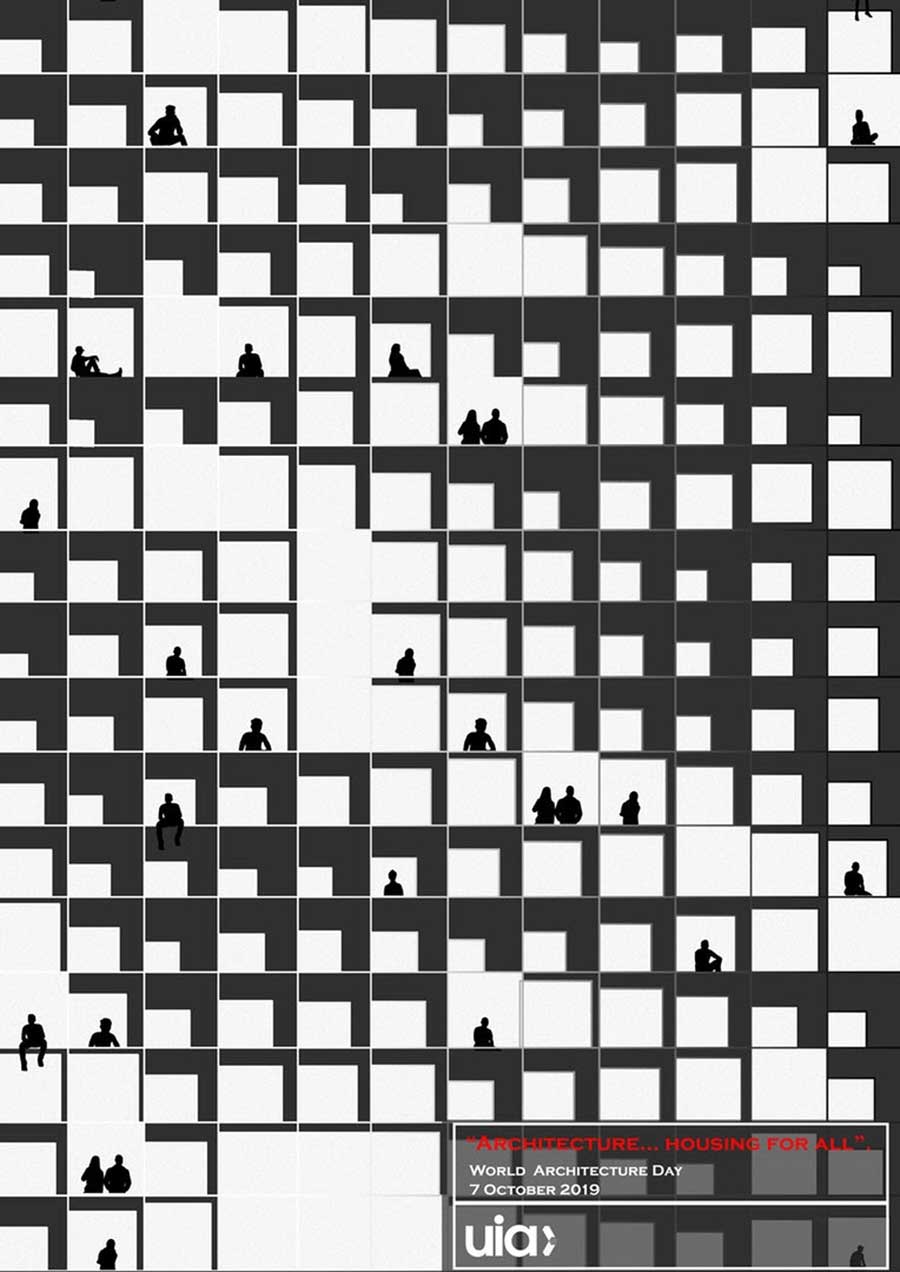 Huda Gharandouqa studied at The Hashemite University in Jordan, graduating with a degree in Architectural Design. She currently works at the Jordan Ministry of Tourism and Antiquities. She believes that the simplest forms create the biggest changes, stating, «given the dire conditions the world is facing, basic shapes and resilient patterns should become the basis for today's architecture and urban development.»
On World Architecture Day, 7 October 2019, people all over the world will spotlight architecture through events, exhibits and lectures, and Ms. Gharandouqa's dramatic winning design will be the unifying visual identity for the programmes and activities organised worldwide.
Información suministrada por:
UIA