In the heart of Milan, a stone's throw from Piazza Duomo, the ORABLU project was born: a private residence developed as a fluid environment, which suggests a welcoming perceptive continuity, guided by the choice of fine finishes and custom-made design. The diffusion of light, the discreet technology, the choice of materials and the layout of the spaces create an elegant environment that recalls the aesthetics of a boat.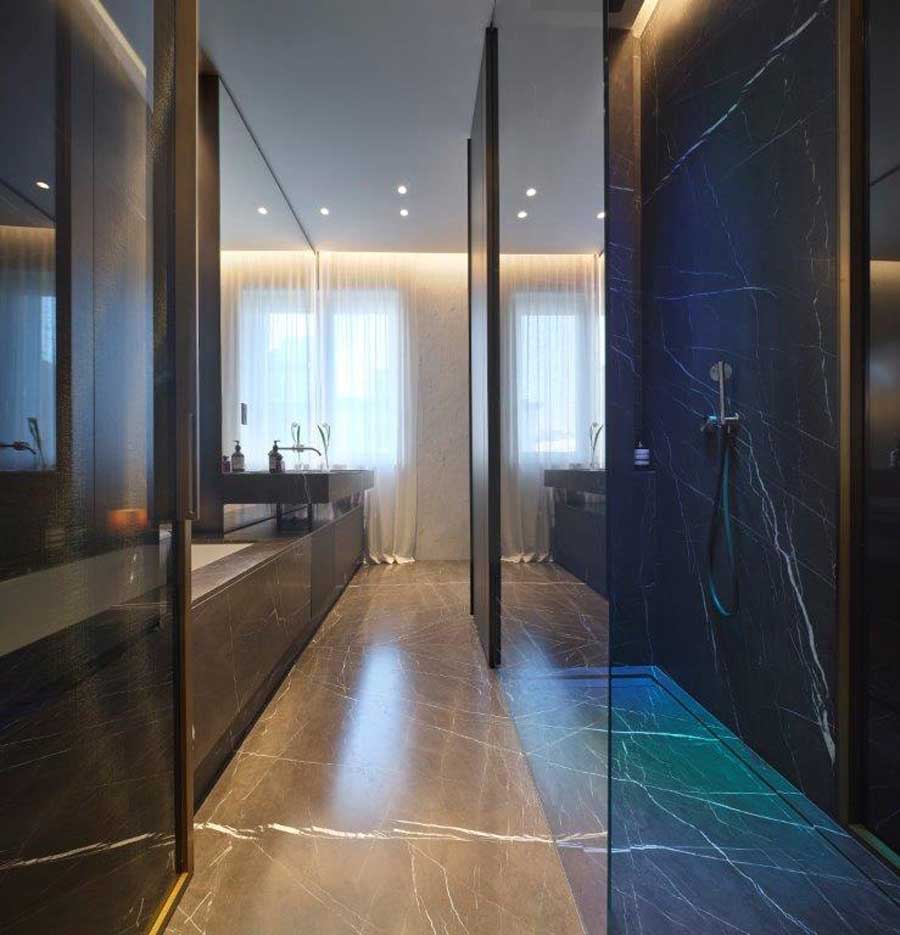 The need to make the most of all the volumes has made it possible to recreate a flexible home experience, an alternation of environments that communicate with each other spontaneously, with no clear separation. The destination of spaces that are no longer conceived according to function but to the sensation they transmit changes: thus the living area communicates with the kitchen and the living room, while the bedroom fades into the bathroom, creating a zone of shared intimacy.
Just like in a ship's cabin, the furnishings, layout and materials used are entirely custom-made with extreme attention to detail. Glass and transparencies, marbles, brass finishes and wood panelling covered with a ferrous-based paint alternate seamlessly in space: a solution designed ad hoc to communicate three-dimensionality through sophisticated oil shades. Hence the inspiration for «Ora blu» as the name of the apartment, which – besides recalling a shade particularly loved by the client – suggests a space for resting at the end of the day, between sunset and dusk, for relaxing «in the harbour» of the cerulean evening light.
The architects chose CEA solutions for the bathroom and kitchen taps, able to guarantee aesthetic and functional coherence with the entire project.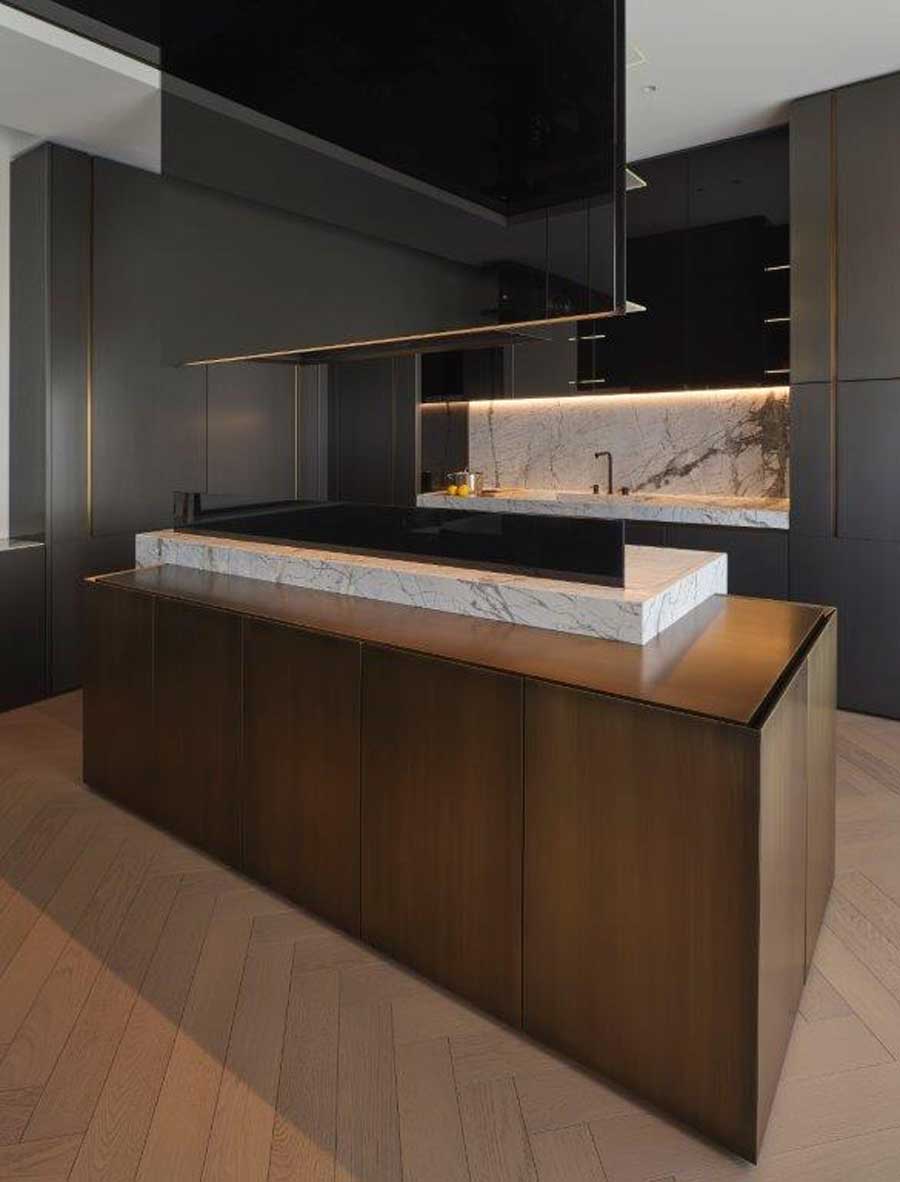 Technical features
CUCINA MIL209KDS + DOS07KDS
Two-hole mixer with swiveling spout and pull-out hand shower combined with deck mounted built-in dispenser in stainless steel AISI 316L black diamond satin finish. MILO360 collection.
GIOTTO GIO38S + FRE95GS
Shower composition in stainless steel AISI 316L satin finish and hand shower with hose in anthracite gray silicone rubber.
GIOTTO GIO28S
Rim mounted set of 2 mixers with hand shower in stainless steel AISI 316L satin finish.
Project – Private Apartment.
Architecture – Eclettico Design – Lombardini22.
Location – Milano / Italy.
Product name – Kitchen: MILO30, Bathroom: GIOTTO + FREE IDEAS.
Photo – Beppe Raso.
Press Info:
Gagliardi & Partners
www.gagliardi-partners.it