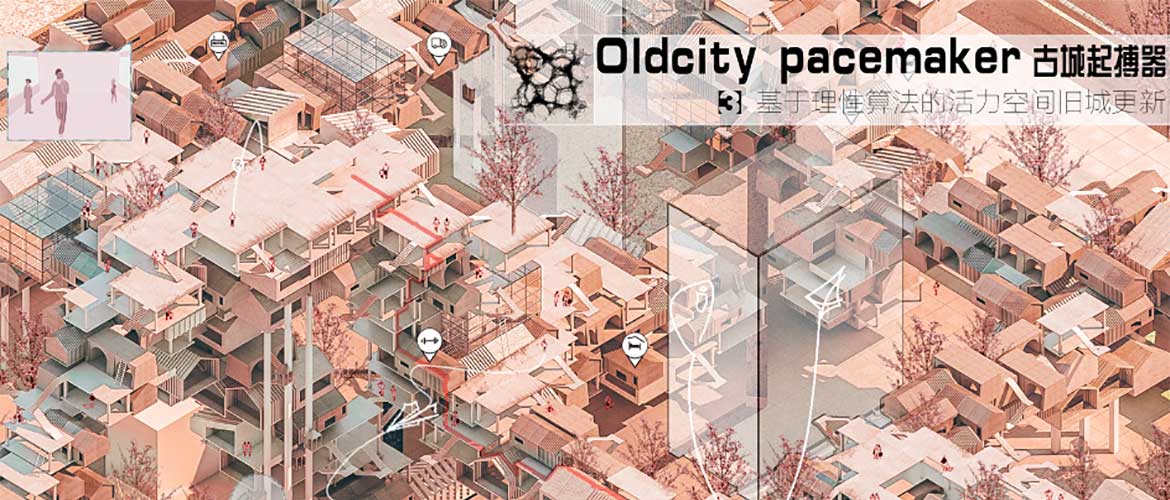 UIA-HYP CUP 2020 Winners
«OldCity Pacemaker» by Huang Luyao, Wang Jupeng, Liu Jixin and Zheng Xiaoqi under the guidance of advisors Wang Shiliang and Li Jingyi (Wuhan University of Technology, Henan University of Science and Technology, Hebei Engineering University, Quanzhou Normal University in China) has been announced as the winners of UIA-HYP Cup 2020 from among 448 projets submitted to the competition. According to the jury, the winning project "proposed the possibility for combining both high-density and low-density structures in the city. It shows the possibility of designing a future city, namely the potential to implant and increase diversities into the otherwise always mono-functional urban situation."
Endorsed by the UIA since 2012, the UIA-HYP Cup is organised annually by the School of Architecture at Tianjin University and Urban Environment Design (UED) Magazine. It is the only student architecture competition in mainland China. Architecture in Transformation, a theme which explores the tensions between architecture and the city as well as between architecture and nature in an increasingly interconnected contemporary world.
Each edition of the prize is chaired by an internationally renowned architect, who selects its specific focus. This year, Austrian architect Wolf D. Prix selected the topic, "City Puzzle and Puzzle City". Using United Nations figures stating the number of city-dwellers will rise to 75% by 2050, competitors reflected on the "increasingly alienating nature" of cities, in whose "density one finds 'space' but no sense of 'place'." Prix asked the students to address how architects can bring meaning to the lives of the inhabitants of the contemporary urban built environment by making "'anywhere'" into "'somewhere'".
Inspired by the city of Yangliuqing, China, students were asked to design mixed-use buildings, integrating 30% green space, for 2,000 – 8,000 people in four squared plots, each plot measuring 200 meters by 200 meters.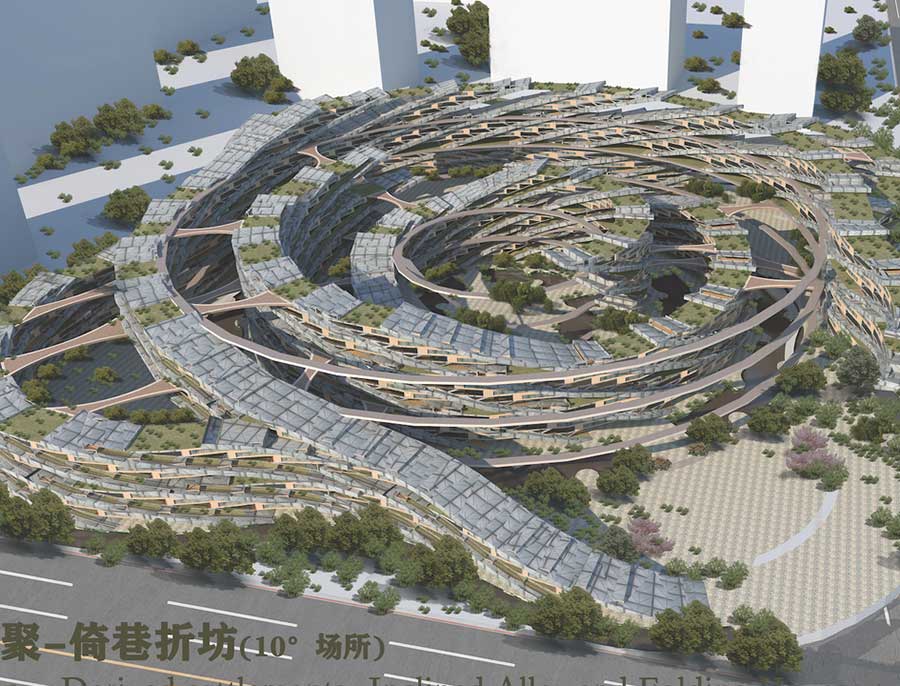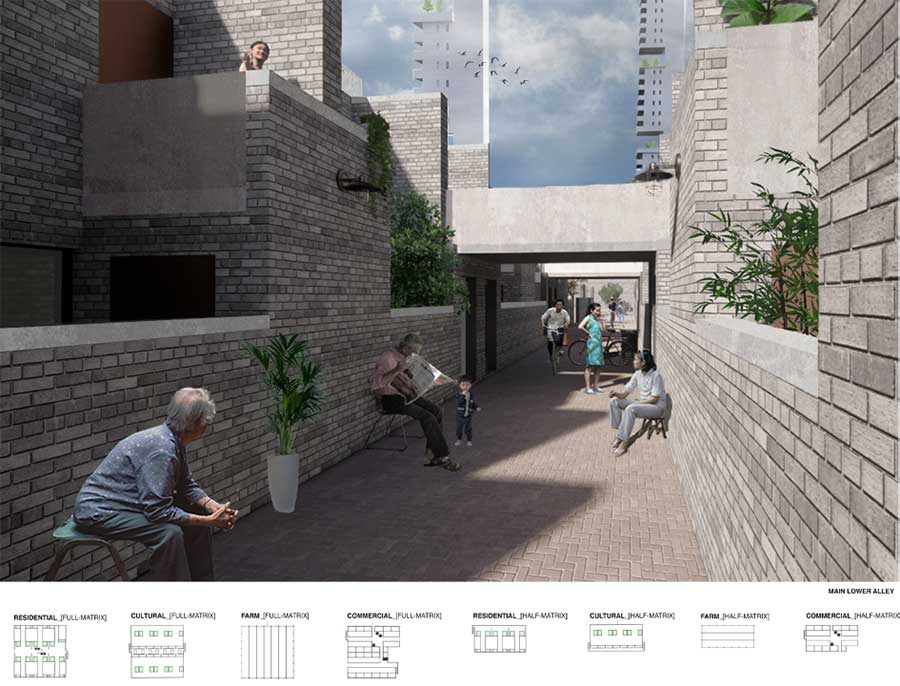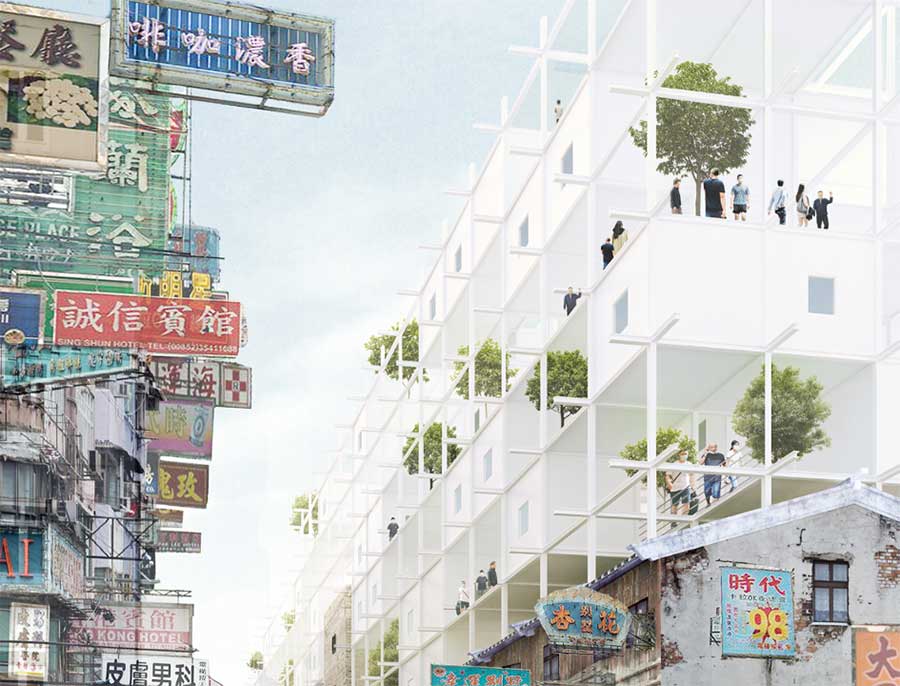 Second prize
Li-long Revival – Mishell Parodi, Elliot Reilly & Calum Ramsay
University of Dundee (Australia)
Concession Cloud – Lu Yilin, Zeng Yufeng & Huang Shitao
Advisor Xiang Ke
South China University of Technology (China)
Derived Settlements – Inclined Alley and Folding Houses (10° space) – Zhu Zhanwei,
Wang Yinyue et Zhang Xiaoqing
Advisor Yang Leiming & Wu Huaying
Urban Construction College of Anhui Jianzhu University (China)
The international jury also attributed 8 Third Prizes and 21 Honourable Mentions.
Press info:
UIA
news@uia-architectes.org