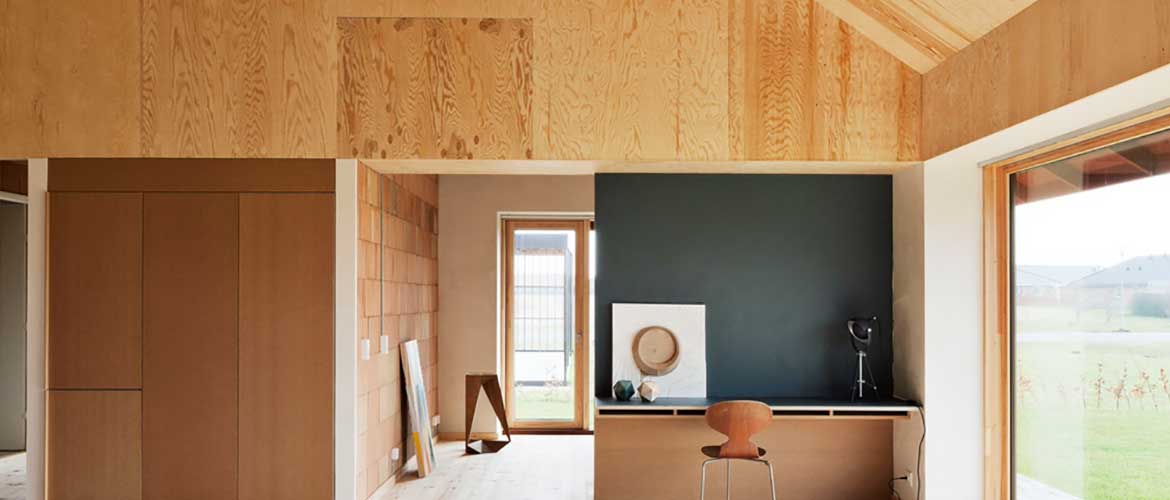 Today February 4 at 16:00 CET, you are cordially invited to attend the first edition of the 'Daylight Talks' organized by the VELUX Group in collaboration with individual architecture schools and endorsed by the UIA and the European Association for Architectural Education (EAAE).
The talks explore the importance of natural light in architecture and will feature leading architects and educators who consciously and qualitatively work with daylight in their educational projects and programs.
This Wednesday, the Royal Danish Academy – Architecture, Design and Conservation presents the first talk in the series, featuring the Danish architect office LETH & GORI, whose talk, titled "Daylight in Architecture as a Constructive Spatial Force", will address their architectural design process based on an understanding that daylight is a morphological spatial and erosive force; spaces for the light to inhabit. From Sir John Soane's Lincoln Inn Fields to Gordon Matta-Clark and the office's own works: transformations of traditional housing and cultural heritage to the new buildings.
LETH & GORI is a Danish architectural studio founded in 2007 by architects Uffe Leth and Karsten Gori. The studio is specialising in site-specific construction projects of high architectural calibre.
The studio works with adaptations, alterations, conversions, modifications and transformations in projects ranging from new buildings to cultural heritage, with a special focus on projects that give something back to the city. The studio is committed to creating projects with architectural longevity, characterised by simplicity, flexibility and distinctive details – big and small.
Uffe Leth and Karsten Gori both teach at the Royal Academy School of Architecture in Copenhagen.
About the Royal Danish Academy of Fine Arts, School of Architecture, Design and Conservation :
The Royal Danish Academy of Fine Arts, School of Architecture, Design and Conservation, educates some of the most sought-after architects in the world. The fundamental philosophy of the programme is that architecture is not simply about design, but is a special form of reflection and practice, which can change the world and our perception of reality.
More info Register and Attend
UIA
Is an international non-governmental organisation based in Paris. Established in 1948, it is the only organisation representing architects across the globe working to unify architects, influence public policies on construction and development, and advance architecture in service to the needs of society.
Press info:
UIA
news@uia-architectes.org